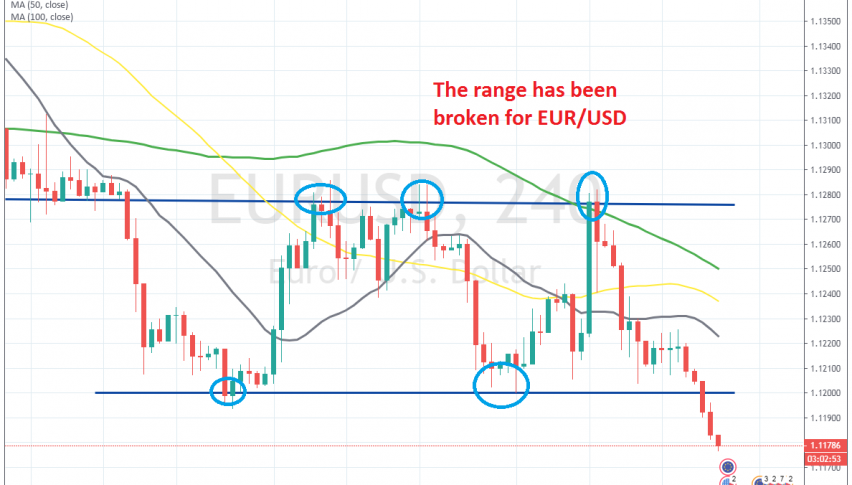 EUR/USD Spilling Lower After Breaking the Support at 1.12
EUR/USD has been on a long term bearish trend, but it turned bullish during June as the FED turned dovish after seeing a number of weak economic reports from the US. As a result, EUR/USD climbed around 300 pips, from 1.11 to 1.14. But the jolly times are over for EUR/USD buyers now.
The price turned bearish again at the beginning of this month after the G20 summit and fell to 1.12 in the second week of the month. But the area around that level has been providing support for a few months last year and it turned into a support zone.
After that, we saw the price bounce to 1.1280s, then reverse back down and then bounce again off the support zone. So, EUR/USD has been trading in a range between 1.12 and 1.1280s for a few weeks. But, the sellers were going to win eventually as the European Central Bank turns dovish again and this pair broke the support zone last night.
Now, the door is open for 1.11 which is the ultimate support level for this pair. The zone around 1.12 now should turn into resistance, so we are planning to sell this pair if it retraces higher.