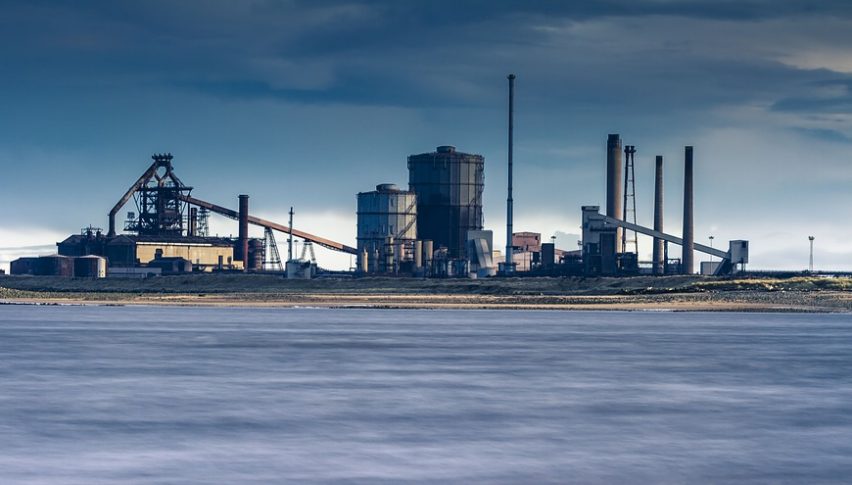 Will China Miss its 2019 Industrial Output Growth Target?
Posted Tuesday, July 23, 2019 by
Arslan Butt
• 1 min read
Weakening exports amid rising trade tensions could cause China to undertake "arduous efforts" to meet its industrial output growth target in 2019, according to the Chinese industry ministry. Although Q2 2019 GDP growth slowed down to 6.2%, its lowest pace in 27 years, Chinese government remains optimistic about achieving its 2019 growth target 6-6.5% with adequate stimulus measures.
However, Vice Industry and Information Technology Minister Xin Guobin has remarked that existing reforms and restructuring initiatives could generate additional challenges in the country's industrial sector. China's 2019 industrial output growth target currently stands at 5.5-6.0%, but in May, the industrial output had fallen to 5.0%.
Overall industrial output growth in H1 2019 stood at 6%, but with industrial product exports falling over ongoing trade tensions, Xin maintains that stabilizing production still seems a long way off. As the trade war goes on with the US despite resuming talks, several Chinese businesses have relocated their manufacturing to locations outside of China in a bid to avoid hiked tariffs on their exports to the US.
This move puts an additional strain on China's industrial output, labor market and overall economic growth.