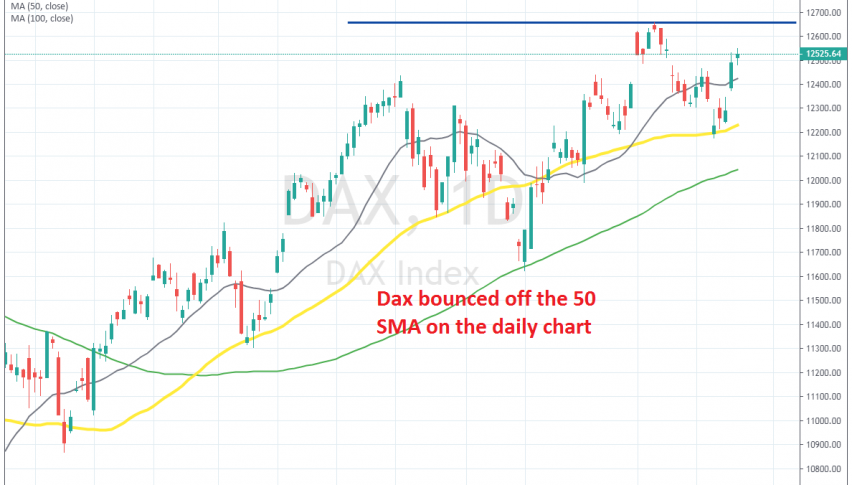 Dax Remains Bullish After Bouncing off the 50 Daily SMA As Central Banks Turn Dovish
Stock markets have been on a bullish run since the beginning of this year. We have seen some decent pullbacks during this time, such as the one in March, the deep pullback in May as the trade war escalated again, which hurt the sentiment in financial markets and in the first two weeks of this month.
Although, despite the pullbacks, the weakening global economy and a negative sentiment in financial markets which should have turned risk assets such as stock markets lower, they continue to rally higher. That is a result of major central banks turning dovish recently. This means that they will pump more money into the markets, some of which will flow into stock markets.
DAX dipped lower earlier this month, but it found support at the 50 SMA (yellow) on the daily chart. Yesterday we saw a bullish gap in this index after having bounced off the 50 MA last week. Now it is heading for the highs at 12,650 points, which is 100 pips above the current price. I think that tomorrow we will see a break of that level after the European Central Bank meeting which is expected to be dovish. They will probably announce further monetary easing which would help stock markets rally higher. I suppose we should have gone long at the 50 SMA last week.