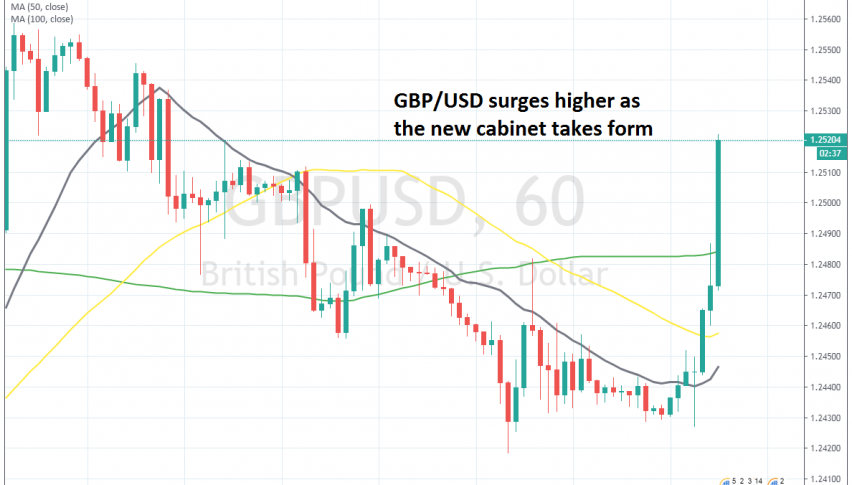 GBP/USD Continues the Climb After Johnson's Election
GBP/USD has been trading on a bearish trend during the last week as the USD turned bullish again, following a weak period after the FED turned dovish, just like the rest of major central banks. The 20 SMA (grey) was defining the downtrend for this pair, pushing the price lower.
Although, yesterday we saw a bullish reversal in this pair, as we were heading towards the election of Boris Johnson as the new leader of the Conservative Party and the new Prime Minister of Britain. After his election, we saw a 25 pip decline as shown by the doji candlestick on the H4 chart.
But, the buyers came back and the bullish momentum continued today during the Asian session and so far in the European session. Now, GBP/USD is headed towards the 1.25 level. We saw the 100 SMA (green) provide some resistance before, but that moving average has been broken now, so we will see if the 1.25 level will hold as resistance or give way easily. If we see the price having difficulty at this level, then we might go short from here since the pullback seems complete on the H4 chart. Otherwise, we will let this pair run higher if 1.25 is broken without much resistance.
Update: 1.25 has been broken with force from the buyers as GBP/USD jumps to 1.2520, so the 1.25 level now turns into a buying spot.