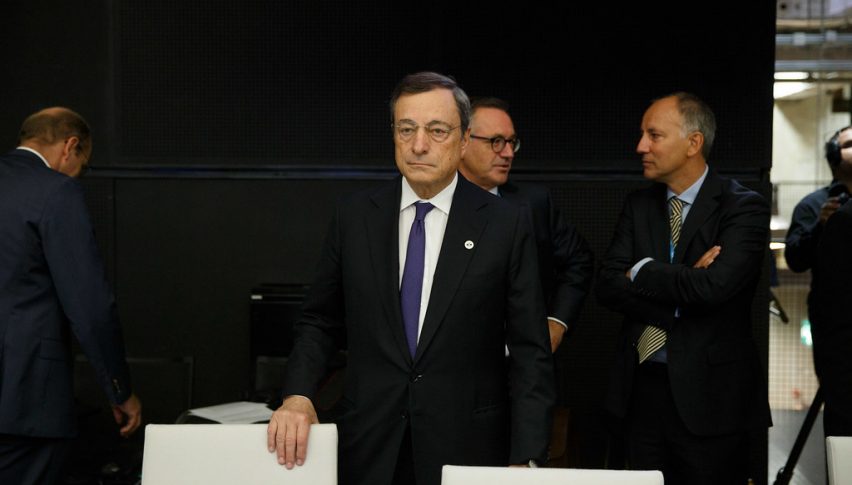 Euro Has Ended Up Higher. I Suppose Markets Were Expecting A Fixed Date for Rate Cuts
This meeting by the European Central Bank has been eagerly awaited from traders and analysts. Everyone was expecting the ECB to turn dovish today, considering the really weak economic data recently, especially from the manufacturing sector, which the ECB did. Here are some of their comments:
Statement
Data point to somewhat weaker growth in Q3 and Q4
Inflation pressures muted
We have tasked Eurosystem Committees to examine options
Weakness primarily due to softer global growth, and hurting Eurozone manufacturing
Significant monetary stimulus is needed
Risks around growth outlook are still tilted to the downside, relating to uncertainty and protectionism
Inflation likely to decline in coming months but will rise near year-end
Underlying inflation muted
Cross-check confirms that ample degree of monetary policy accommodation is still needed
Press Conference
Outlook is getting worse and worse
Previous forecasts showed rebound in Q2 but now incoming signs show weakness
The balance of risks is on the downside
The prolonging of uncertainty is a materializing of risks
Draghi highlights easing bias and high degree of optionality
We don't like what we see on the inflation front
Any rate cut would come with mitigating measures
No discussion about cutting rates today
Want to see next round of projections before taking action
It's difficult to be gloomy today
The risk of recession is pretty low
So, everything here is dovish, but as we said, markets were expecting this. What traders wanted to hear is a set date for the coming rate cut and pledges to keep cutting them until things get better. But, the ECB remained in a wait-and-see mode today and the Euro has ended up higher. Although, i would look to sell the rebound in the Euro because after all, the ECB has turned really dovish, it's just that they held off this time.