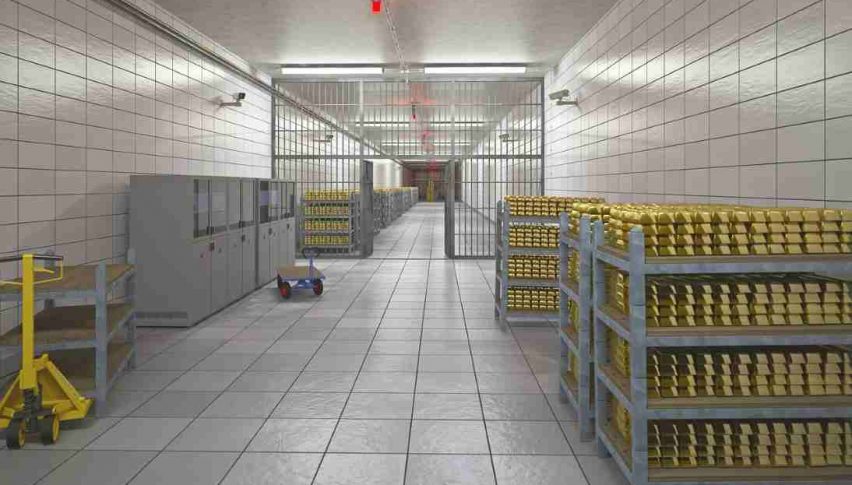 Range-bound Gold Ahead Of U.S. GDP
August GOLD futures have entered a heavy four-day consolidation phase between 1410.0 and 1430.0. At this point, it appears that the tight trading conditions may be on the verge of opening up a bit. Bullion prices are moving to the bear ahead of what may be a blockbuster U.S. GDP for Q2 on Friday.
Aside from the poor performance of the Richmond FED, this week's U.S. economic metrics have been relatively strong. Today, Initial Jobless Claims (July 19) fell by 10,000, to the lowest level since May. This comes on the heels of a strong group of Durable Goods (June) stats and in front of Friday's U.S. GDP report. If the peripheral metrics are any indication, Q2 GDP may outperform the projected 1.8% figure.
August Gold Futures Bearish Ahead Of U.S. GDP Report
At press time (1:00 PM EST), August gold futures are driving toward daily support at the 1410.0 level. The consistent selling is most likely a product of today's economic data and changing opinions toward Friday's GDP numbers.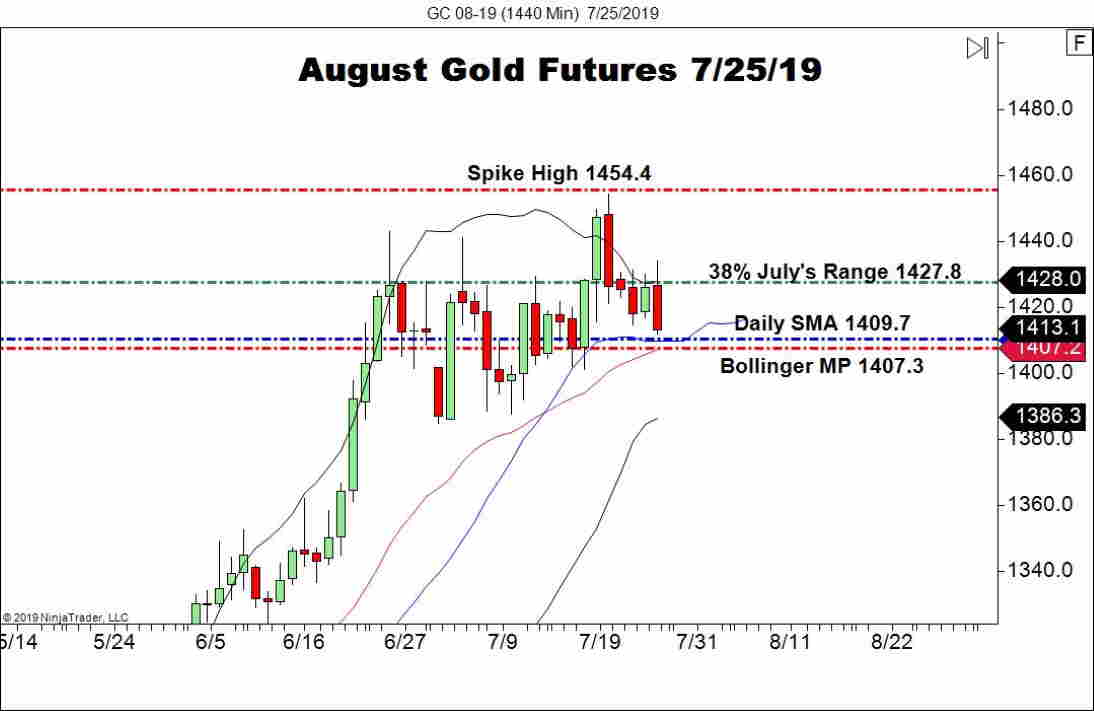 Here are two late-session support levels to keep an eye on ahead of tomorrow's U.S. GDP report:
Support(1): Daily SMA, 1409.7

Support(2): Bollinger MP, 1407.3
Bottom Line: For the remainder of the U.S. session, I will have buy orders queued up from 1410.4. With an initial stop at 1408.9, this trade produces 25 ticks on a 1/1.5 risk vs reward ratio.