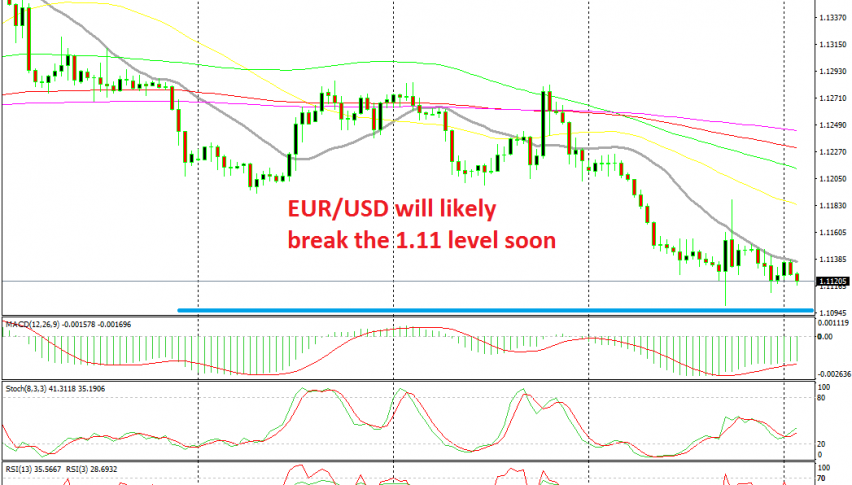 USD/JPY Trading Between Moving Averages
USD/JPY turned pretty dovish at the end of April, which followed through May, as the sentiment turned massively negative on the escalating trade war between US and China, as well as other geopolitical tensions. This pair made new lows in June, but the price action of the last two months has been mostly sideways. USD/JPY has been consolidating during this time, forming a range between 109 at the top and 107 at the bottom.
Two weeks ago we saw this pair dive to 107 again as the sentiment turned negative again, but last week the sentiment improved and the price reversed higher. Although, the climb stopped shy of the 109 level again, which means that the area surrounding that level is now official resistance for this pair.
Up there, we can find the 200 SMA (purple) as well on the H4 chart, and the price formed a couple of doji candlesticks below it, which are reversing signals. The price reversed back down, but it missed our take profit target overnight, since we have a live sell signal in this pair. The decline stopped just above the 20 SMA (grey), so now this pair is stuck between this moving average at the bottom and the 200 SMA at the top. Tomorrow is the Bank of Japan meeting, so I assume the price will consolidate further in this range until then. We will remain short on USD/JPY, by the way.