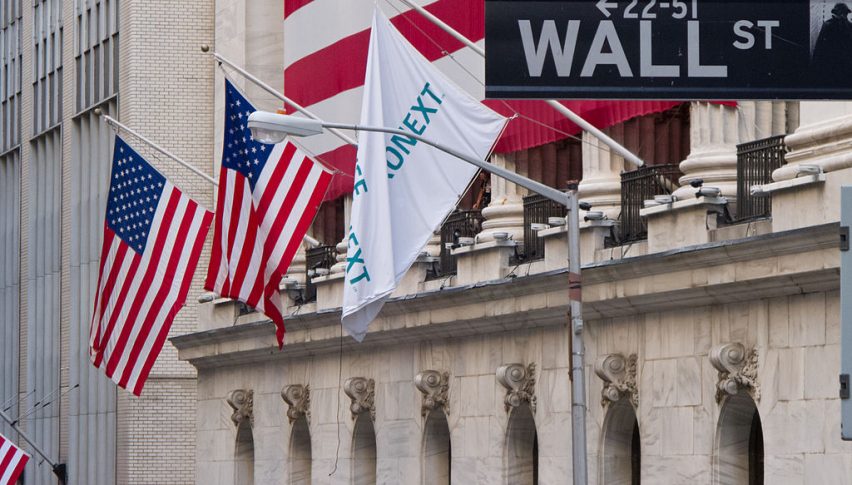 Bearish Momentum Building On Wall Street
The U.S. indices are trading to the red as we enter late-day action on Wall Street. As of 2:00 PM EST, the DJIA DOW (-47), S&P 500 SPX (-8), and NASDAQ (-16) are all in negative territory. Even though today's U.S. Consumer Confidence Report showed well for July, it appears that traders are more interested in going risk-off ahead of tomorrow's FOMC statements.
The CME FedWatch Index is showing a day-over-day increase of more than 5% toward a ¼ point rate cut. Odds now sit near 80/20 in favor of a ¼ point cut; this is up 10% from last month and static on a weekly basis. At the moment, the markets are expecting a standard ¼ point reduction ― anything else will bring mass chaos to Wall Street Wednesday afternoon.
Bearish Action For U.S. Stocks On Wall Street
It has been a moderately bearish session on Wall Street. Sellers have held bidders in check, with the S&P 500 and DJIA showing weakness. For the September E-mini S&P 500, prices are off of intraday lows, but still negative near 3015.00.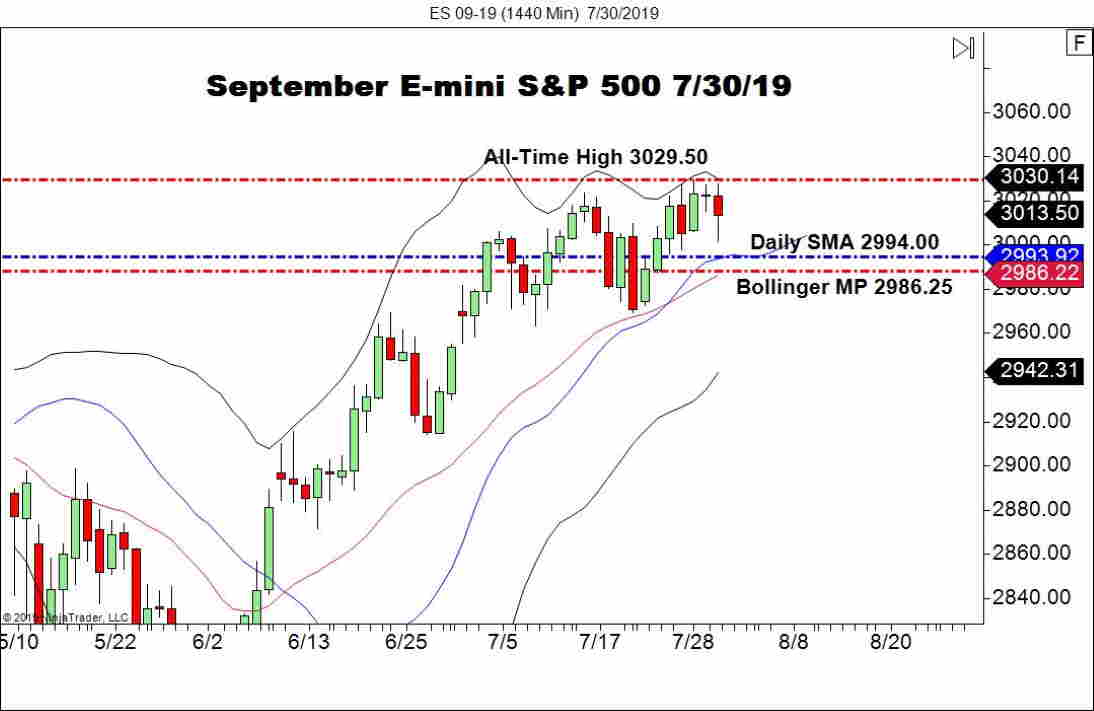 Here are the levels to watch for the remainder of the session:
Resistance(1): All-Time High, 3029.50

Support(1): Daily SMA, 2994.00
Overview: For the rest of today and into tomorrow, the action on Wall Street is going to be all about monetary policy. The markets have been anticipating the 31 July announcement for six weeks, dating back to the FED's 180-degree shift to a dovish policy. If the Powell-led FOMC fails to reassure the markets, then a swift downside plunge in U.S. equities is possible. 
As always, be sure to stay tuned over the next 24 hours for updates and analysis on all-things-FED as the news breaks.
Stock markets are looking very bearish today, with bank shares leading the way down as the fears resurface again
1 month ago