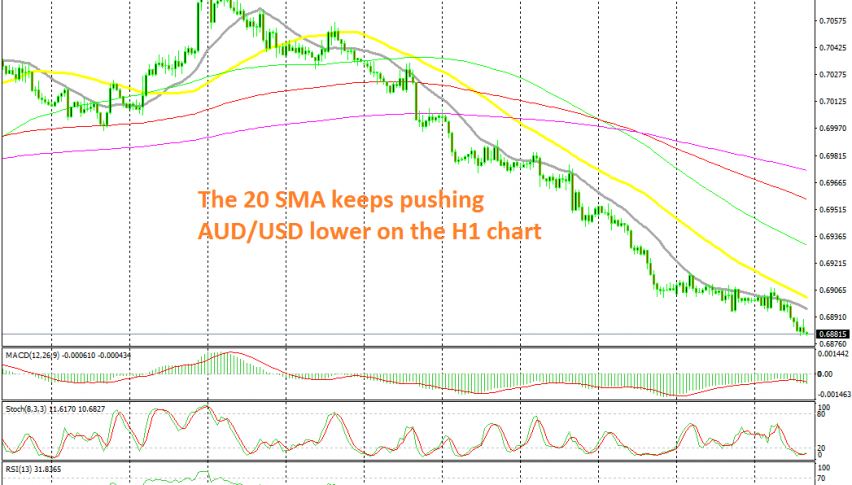 No Hope for AUD/USD as Buyers Are Nowhere to Be Seen
AUD/USD turned dovish about two weeks ago below the 100 SMA (red) on the daily chart which has been providing resistance since early December last year. the price broke below moving averages early last week, which was a sign that the tide had shifted to the downside.
That is pretty obvious now, after this pair has lost around 200 pips so far. but the strongest sign that sellers are in total control is the fact that this pair hasn't been able to put a decent retrace higher during the last two weeks. In fact, the larger period moving averages are not able to catch up with the price as the decline continues to to accelerate.
The only moving average which has been able to keep up with the fall is the 20 SMA (grey) which is the smallest period MA on the H1 chart. This moving average has been providing resistance for AUD/USD, pushing the price lower. We saw a consolidation in the last few sessions, but the 50 SMA (yellow) still couldn't catch up.
If there was a retrace higher probably the larger period MAs would catch up, but buyers have disappeared and the best you can get is a consolidation nowadays. We will try to get in on the short side on AUD/USD after the 20 MSA catches up again with the price.