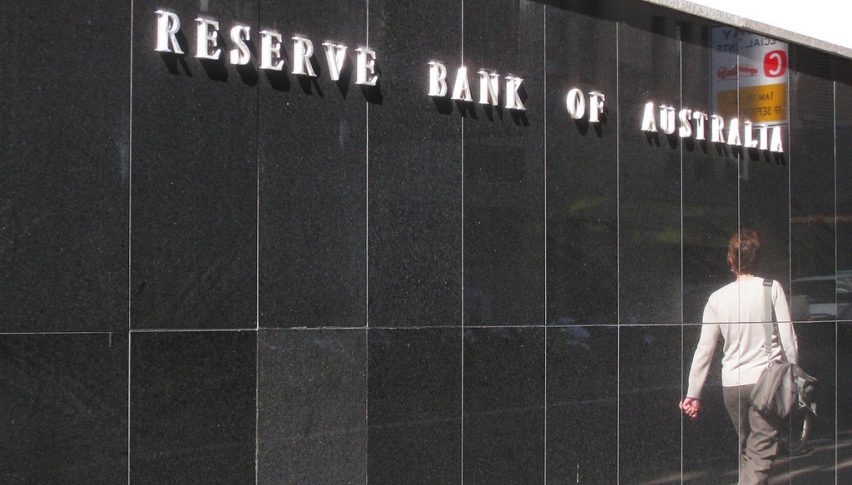 Aussie CPI Jumps and the AUD Spikes into the Green
Posted Wednesday, July 31, 2019 by
Rowan Crosby
• 2 min read
It has been a wild morning of action for Asian markets as the Aussie has done a complete 180.
CPI data is out and it has come in better than expected:
CPI 2Q 0.6% versus 0.5% estimate. Last month 0.0% 
CPI YoY 1.6% versus 1.5% estimate. Last month 1.3%
This is a very pleasing sign if you are sitting on board of the RBA as this is exactly what they were hoping for. While they have been targeting jobs to help boost inflation, it seems we are getting the quick uptick higher than many had predicted.
While annual inflation is still below the target band of 2-3%, a move up to 1.6% is a step in the right direction. This uptick could also have the effect of seeing the RBA hold off on making one more cut to the OCR this year.
We are currently sitting on a cash rate of 1.0% which is a record low. While the expectation is that we will see one more 25 bp cut, that could be a little less likely after today's reading.
There are already many out there suggesting we don't need another cut as we are getting to the point of diminishing returns, given we have had back to back cuts. Which hasn't happened in many years. So I feel this could be a bit of line in the sand type of moment.
The AUD/USD has rebounded after initially falling on the Chinese Manufacturing PMI and Business Confidence data release. The Aussie is now firmly in the green on the session in what has been a wild price swing.
At this rate, we are possibly even going to see the Aussie back testing the 0.6900 level by days end. We opened the session around 0.6875 and price was very, very weak. But this could be a bit of a game-changer for now. We have to remember that jobs, as always, remain key and we should wait until next months release before we start jumping the gun here. But there will be plenty of interest the next time Governor Lowe speaks.
And of course, the main data point out today remains the FOMC. So that could very easily spike the USD, which would in turn crash the AUD/USD. So let's not jump the gun here and we should take a very cautious approach to trying to trade the Aussie today in my opinion.