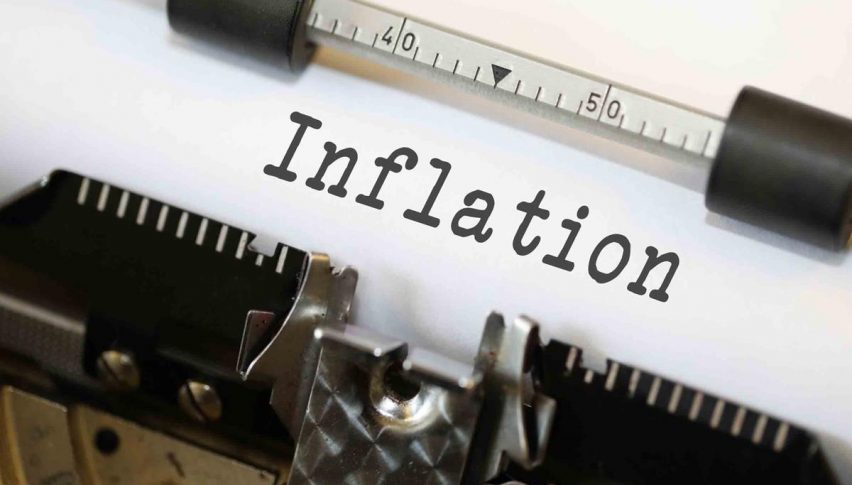 Forex Signals US Session Brief, July 31 – Inflation Falls Again in Europe, but Traders Remain on the Sidelines Ahead of the FED
Today we have had quite some important economic data being released from all over the globe. It started early in the Asian session with the GfK consumer confidence which remained negative in Britain. The inflation report from Australia for the Q2 was released after that and it was surprisingly good, considering the economic weakness this quarter. Although, that couldn't bring some life into the Aussie since markets are waiting for the FED meting later today.
Business confidence declined further into negative territory in New Zealand as the ANZ report showed. Chinese manufacturing improved a bit this month, but it remains in contraction, while services weakened. Retail sales posted a surprise jump in June in Germany, but the GDP reports from European countries were disappointing again.
In the Eurozone, economic growth was slashed in half to 0.2% in Q2 from 0.4% in Q1, while inflation weakened further this month. Headline CPI (consumer price index) ticked lower to 1.1% from 1.2% in June, while core CPI which is more important fell from 1.1% to 0.9%.
This is below the minimum target from the European Central Bank, so their really dovish remarks in the last meeting are justified now. We now expect the ECB to announce another stimulus package, which should keep the Euro bearish for months and even longer. But today, traders are waiting on the sidelines for the FED meeting, so the Euro didn't do much on the inflation and GDP reports. But, we should keep this in mind after the effects from the FED start to wear off.
The European Session
German Retail Sales – Retail sales reports of the last three months have shown a decline and in May, the decline was much larger than expected after being revised lower to -1.7% today from 0.6% in the prelim reading. Today's report was expected to show a reversal in June and post a 0.5% increase, but the jump was much bigger as the actual number came at 3.5%.
European GDP Reports – Economic growth has averaged at around 0.7% in the previous several quarters in Spain, although it was expected to slow down in Q2 to 0.6%. The reading was actually weaker, showing a 0.5% expansion in Q2,which is not surprising after the soft economic figures during the last quarter. In Italy, the economy reversed and expanded by 0.2% in Q1 after two contractions in the last 2 quarters last year, which means technical recession. Although, growth was revised lower to 0.1% for Q1, from 0.2% previously estimated. In Q2, the economy was expected to contract again, by 0.1%, but, it fell flat at least. In the Eurozone, growth was slashed in half to 0.2% in Q2 as expected, down from 0.4% in Q1.
European Inflation Reports – CPI inflation has been growing by 0.2% in France in the last several months, but it was expected to turn negative this month and post a 0.3% decline. Inflation did decline, but by 0.2%. In Italy, inflation increased by 0.1%, the same as last month, which was revised down to 0.1% from 0.2%. In the Eurozone, headline inflation was expected to cool off again and decline to 1.0% in July. Headline CPI did decline to 1.1%, but it it came slightly better than expectations of 1.0%. On the other hand, core CPI was expected to tick lower to 1.0% from 1.1%, but it declined further to 0.9%. So, core inflation falls back below 1.0% again, which is the minimum target for the ECB.
September US-China Meeting on the Schedule – According to Xinhua state media, US-China trade negotiators are set to meet again in September for the next round of talks. They said that trade talks were candid and efficient, both sides discussed China increasing US agricultural purchases, as well as US creating good conditions for China to follow through on those purchases. There were also deep exchanges over major issues of mutual interest. No trade deal yet.
UK Leaving the EU With or Without A Deal on October 31 – Boris Johnson's Europe advisor, David Frost, will be in Brussels for introductory meetings today and tomorrow. He reiterated today that Britain will be leaving the EU on October 31 on his Twitter account.
The European Session
Canadian GDP MoM – The GDP report from Canada was released earlier. Growth was expected to slow to just 0.1% in May, but it beat estimates, coming at 0.2%. YoY GDP beat expectations as well, posting a 1.4% growth against 1.3% expected. Transport equipment grew by 5.7% on strong motor vehicle production, residential construction grew 2.2% which is the strongest increase in more than a year, but mining, quarrying and oil and gas extraction came at -0.8% for May. 13 of 20 industrial sectors expanded in May, with manufacturing increasing by 1.2%. Although, the price of raw materials purchased by manufacturers posted a 5.9% decline and the price of goods sold by manufacturers also declined, by 1.4%.
US Employment Cost Index QoQ – The US employment cost index has been growing on average by 0.7% every quarter since Q1 of last year. The employment costs were expected to increase by the same pace for Q2, but today's report showed a slight slowdown to 0.6% for the previous quarter.
US Chicago PMI – The Chicago PMI indicator has been slowing down in the US during this year and last month it fell below the 50 level, showing that this sector fell in contraction at last. It was expected to turn into positive territory this month, at 5.7 points. But, it did the opposite and fell deeper in contraction, coming at 44.4 points.
FED Meeting – The Federal Reserve are to hold their usual meeting in the evening today. Markets have priced in a 25 bps rate cut today, but the problem remains whether they will turn totally dovish and leave the door open for further rate cuts, cut by 50 bps today or just cut once by 0.25% and be done with cuts. Hence the increased uncertainty in the forex market.
Trades in Sight
The trend is bearish
The pullbacks higher have been really weak
MAs pushing the price down
The 20 and the 50 SMAs reversed the price down again today
NZD/USD has been on a bearish trend for two weeks now, having lost around 200 pips so far. The pullbacks have been really minimal and the 20 SMA (grey), together with the 50 MSA (yellow) have been pushing the price down. Today we saw another retrace higher after the decline in the Asian session which followed the horrible ANZ business confidence report from New Zealand, but the moving averages provided resistance again and reversed this pair lower. We went short at the moving averages and are now 20 pips in profit.
In Conclusion
The inflation report was another weak one this morning from the Eurozone, as was the GDP report, but the Euro was holding steady due to the FED meeting this evening. EUR/USD has started to turn lower now, but it has more to do with the USD which is gaining some ground against the board.