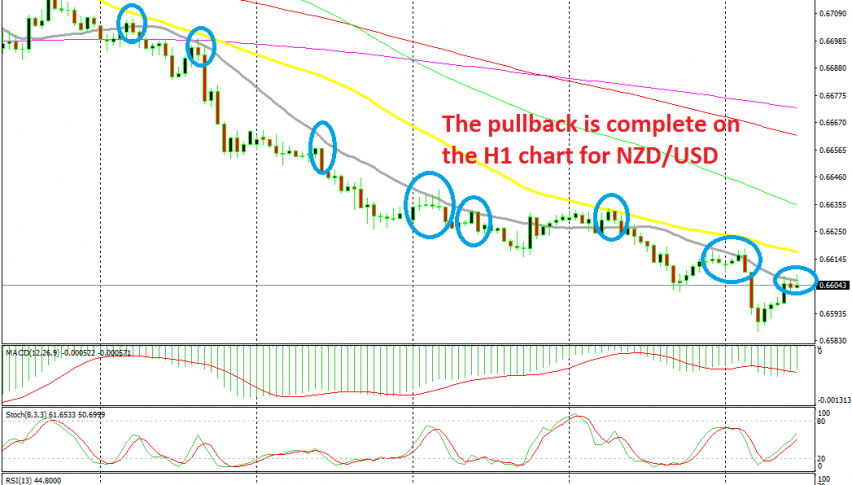 Shorting the Pullback in NZD/USD
Commodity dollars have been on a bearish trend for two weeks now since the period of weakness in the USD ended, especially the Aussie and the Kiwi, because the CAD is holding a bit better, helped by crude oil prices as well. The trend has been pretty strong and NZD/USD has been finding resistance at the smaller moving averages.
The pullbacks have ended at the 20 SMA (grey) and the 50 SMA (yellow) on the H1 chart, or to put it better, the consolidations because pullbacks have been pretty weak. This shows that the trend has been really strong since sellers are not hanging around for the larger period MAs to catch up.
Overnight, another decline took place for this pair after the ANZ business confidence turned even more negative, which shows the deteriorating confidence among investors in New Zealand. But, the price has retraced back up during the European session, although this pair is finding resistance at the 20 SMA again now.
The previous candlestick closed as a morning star which is a reversing signal and the stochastic indicator is almost overbought now. So, we decided to go short on this pullback, although the FED meeting this evening makes things a bit mixed. Traders might hang around until the meeting, but the trade setup looks great for shorts.