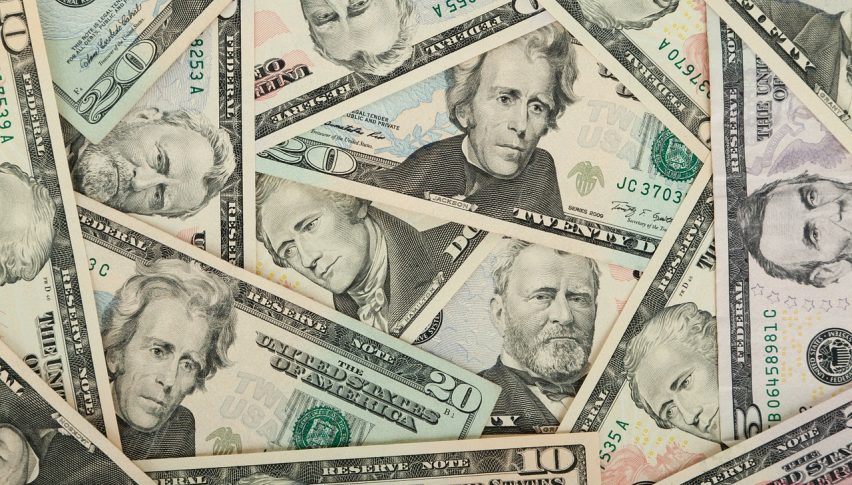 September USD Index futures are on the march north, posting a test above the 98.500 handle. It is a bit counterintuitive for the Greenback to show strength following an FOMC rate cut ― yet, that is exactly what is happening. Bids are hitting the market as currency players price-in the implications of a limited cycle of FED quantitative easing.
Aside from the FOMC and Jerome Powell, there are a few other factors at play for the USD. In fact, there was a group of economic metrics out earlier in the U.S. session. Here is a quick look at the data:
Event                                            Actual     Projected    Previous
Challenger Job Cuts (July)          38.845K         NA              41.977K
ISM Manufacturing PMI (July)     51.2              52.0               51.7
In addition to these figures, both Initial and Continuing Jobless Claims grew from previous levels. With Non-Farm Payrolls (July) due out Friday morning, the employment situation is murky. It will come as little surprise if the report falls short of June's massive 224,000 figure.
USD Index On The Bull Above 98.000
Although rates have reversed off session highs, the September USD Index is holding its ground above 98.000. For now, rates are pushing the yearly upper extremes as traders stockpile Greenbacks.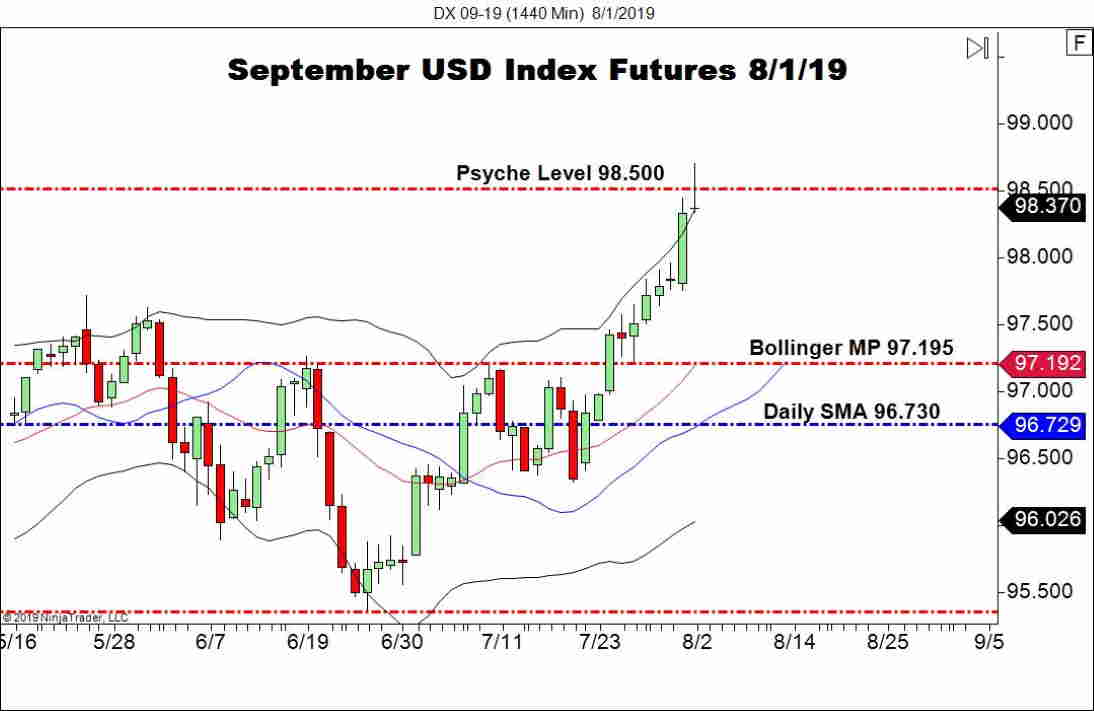 Overview: At this point, there aren't a whole lot of technical support and resistance levels to look at for the USD Index. However, we may be in for some consolidation near the 98.500 psychological level. If so, a long trade set up from Fibonacci retracement may develop for Friday. Stay tuned for details on how to get in on the action.