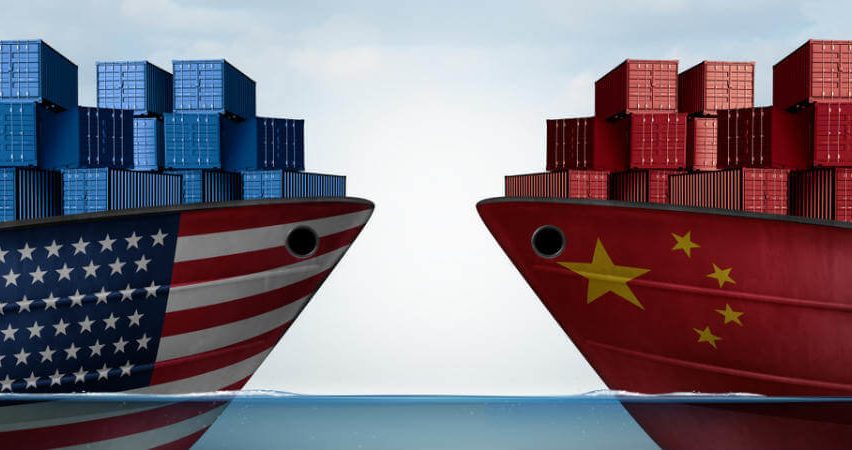 US-China Trade War Update: Trump Announces New Round of Tariffs
Posted Friday, August 2, 2019 by
Arslan Butt
• 1 min read
After the lukewarm round of in-person talks between US and China trade teams in Shanghai earlier this week, Trump has called for 10% tariffs on $300 billion worth of Chinese goods starting from September 1. This latest round of tariff hikes is intended to pressure Chinese President to expedite a trade deal with the US.
In his announcement on Thursday, Trump also warned that there could be more such rounds of tariff hikes if China drags its feet. This is the first round of hikes since both sides called for a truce at the G20 summit, following which negotiations resumed again.
According to a tweet by Trump, "I think President Xi … wants to make a deal, but frankly, he's not going fast enough". While addressing the media, Trump also stated that he didn't care about the impact this would have on global financial markets.
Moody's has already indicated that this latest move by Trump would have a significant impact on the already fragile global economy on the back of weakening growth. Meanwhile, analysts expect the Fed to announce further rate hikes is Trump continues to Impose more tariffs.
According to a report on Reuters, Trump is frustrated that the recent meeting in Shanghai failed to generate much progress in trade talks from the Chinese side. The next biggest concern is how China will react to this latest round of tariff hikes: will it impose retaliatory tariffs on US goods or will it bow out of negotiations again?