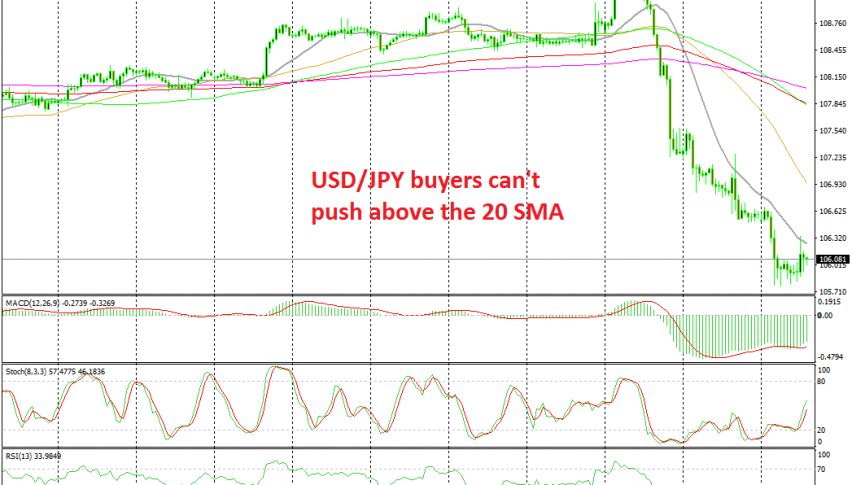 The 20 SMA Keeps Pushing USD/JPY Lower as This Pair Turns Strongly Bearish
USD/JPY turned pretty bearish in May and June, after the trade war between China and the US picked up again, although the sentiment improved in July as both sides relaxed their tones. They were heading towards an agreement after the G20 Summit from what we heard, but it seemed like the negotiations fell apart again last week and Donald Trump introduced a new batch of tariffs on the remaining $300 billion imports of Chinese goods.
That came after the US ISM manufacturing numbers came in weak, so the USD turned bearish. The introduction of new tariffs hurt the sentiment further in financial markets and safe havens have been surging in the last few days, with USD/JPY diving nearly 350 pips so far from top to bottom.
The trend has turned so strong on USD/JPY that the moving averages are not able to catch up with the price, even on smaller charts like the H1 time-frame. Only the 20 SMA has been able to reach the price and provide resistance during pullbacks which have been pretty weak as well.
So, this moving average looks like a good place to short USD/JPY at. We lost an opportunity to open a trade a few hours ago when the price retraced to the 20 SMA. We will wait for another pullback higher though, and go short from there once the 20 SMA catches up again.