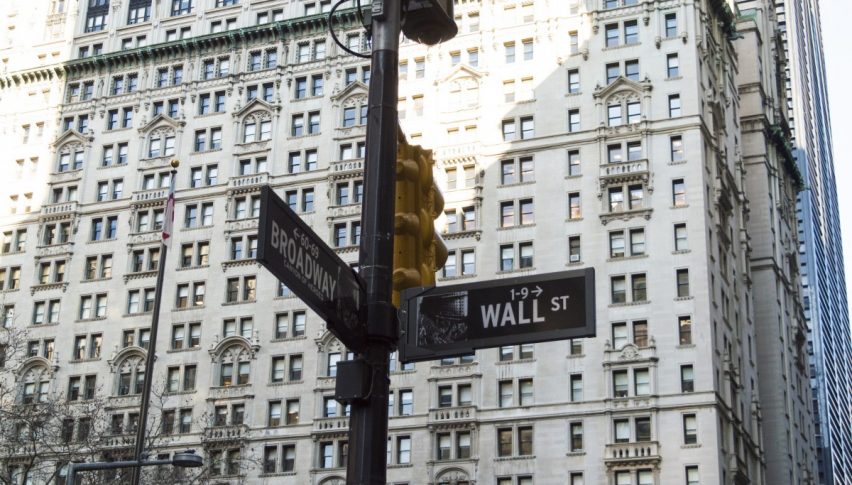 U.S. Stocks Plummet To Open Week
The week has opened on a somber note for U.S. stocks, with all leading indices trending to the bear. For the first hour of trade, the DJIA DOW (-528), S&P 500 SPX (-60), and NASDAQ (-211) are deep in the red. At the moment, these markets are rapidly approaching correction.
Trade war tensions and concerns over global economic growth are once again the headlines of the day. An overnight drop in the Chinese Yuan of more than 10% is being dubbed the culprit behind the negative move in U.S. stocks. American President Trump took to Twitter addressing the action:
"China dropped the price of their currency to an almost historic low. It's called "currency manipulation." Are you listening Federal Reserve?" 
By far, early August has brought the largest escalation in the U.S./China trade war in quite some time. Devalued currencies and increased tariffs have been the early story of the month, crushing U.S. stocks in the process.
U.S. Stocks Entering Correction
The daily chart for September E-mini DOW futures is a nasty one for equities bulls and U.S. stocks in general. To say the least, August has been a big-time loser.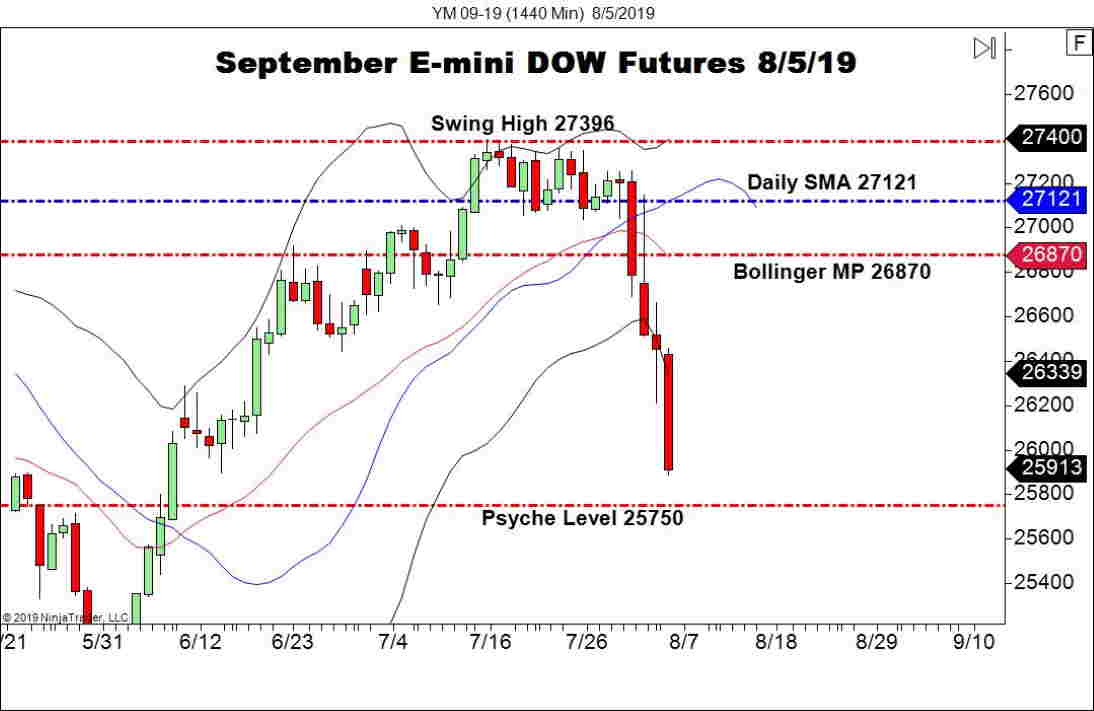 Here is the level to watch in this market for the remainder of the session:
Support(1): Psyche Level, 25750
Overview: Today's dynamic facing U.S. stocks is ugly, at best. China's currency devaluation and a slumping ISM Non-Manufacturing PMI have boosted investor angst. At this point, one's bias has to be short-or-nothing until the dust clears for U.S. equities.