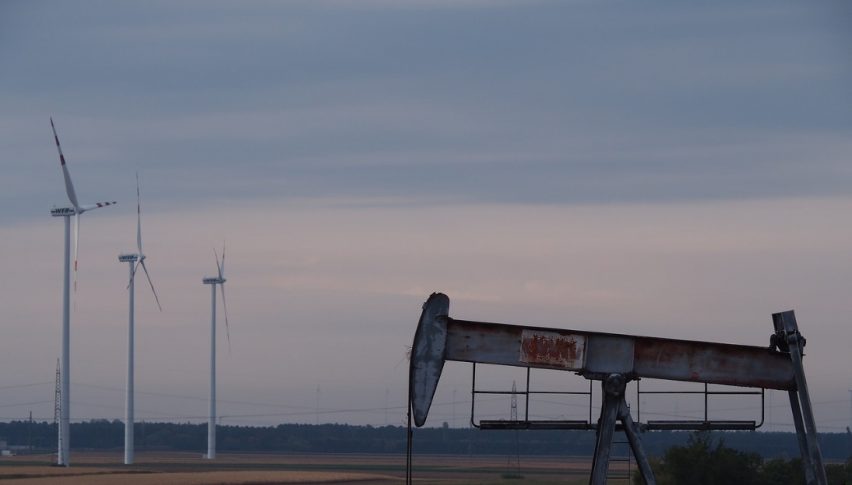 $55.00: The Key Number For WTI Crude
Since President Trump's 10% tariff tweet last Thursday, WTI crude oil has been under severe bearish pressure. Energy players have taken a pessimistic view of WTI, as future economic growth prospects and projected demand levels have dissipated. Even though North American production is way down and we are still in the midst of summertime demand, crude oil continues to head south.
As with pretty much all other markets, the U.S./China trade war is dominating sentiment toward energies. However, the coming crude oil inventories cycle may breathe some life into WTI. Here is a quick look at what to expect out of this week's stocks figures:
Event                                        Projected       Previous
API Crude Oil Stocks                    NA             -6.042M  
EIA Crude Oil Stocks                -3.313M        -8.496M
On a side note, last Friday brought another decrease in the Baker Hughes U.S. Oil Rig Count. Active rigs dropped from 776 to 770, bringing the total loss of drill rigs to more than 40 since the beginning of May. 
WTI Crude Oil In Bearish Territory
Since last Thursday, September WTI crude oil futures have traded sideways around the $55.00 handle. At this point, the short-term daily trend is bearish and it appears as though $52.50 may be in for a test relatively soon.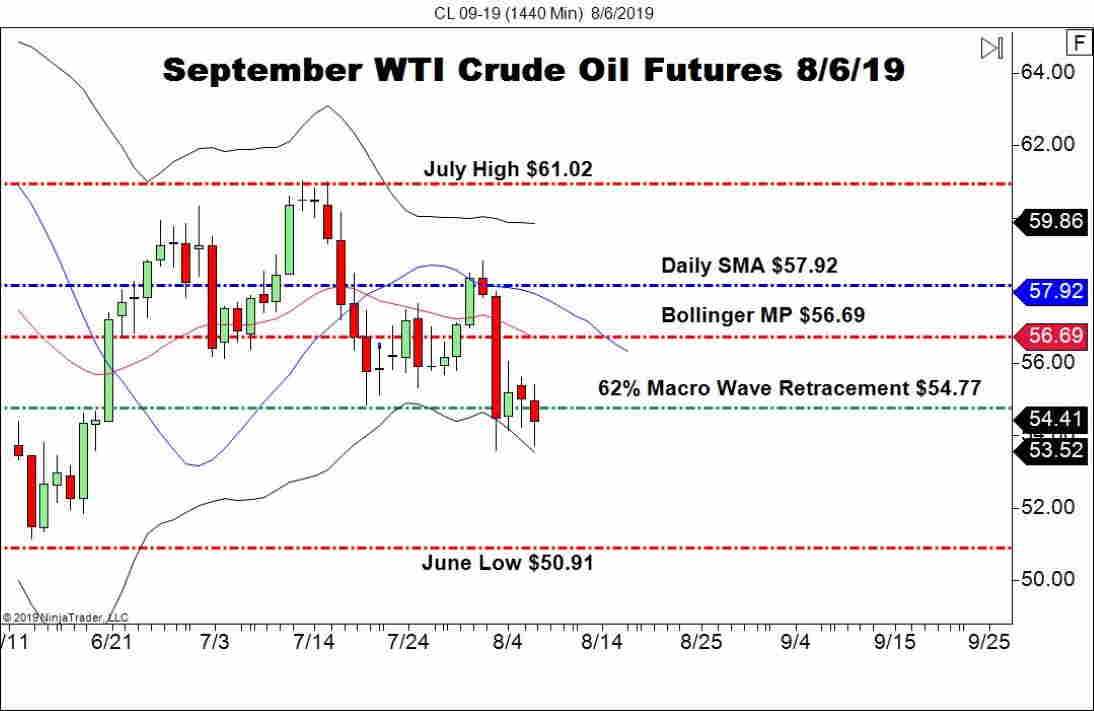 Overview: In short, the outlook for WTI is not good. U.S. producers are cutting operations in anticipation of a prolonged downturn; there is no end to the U.S./China trade war in sight, and WTI crude has yet to find any solid ground during the past six weeks of peak demand and shrinking supplies. One has to wonder what WTI prices will look like this winter; $40? $30? $25? 
At this point, WTI crude is weak and severe downside extension is possible. If trade is established beneath the $55.00 during this week's inventories, lookout below.