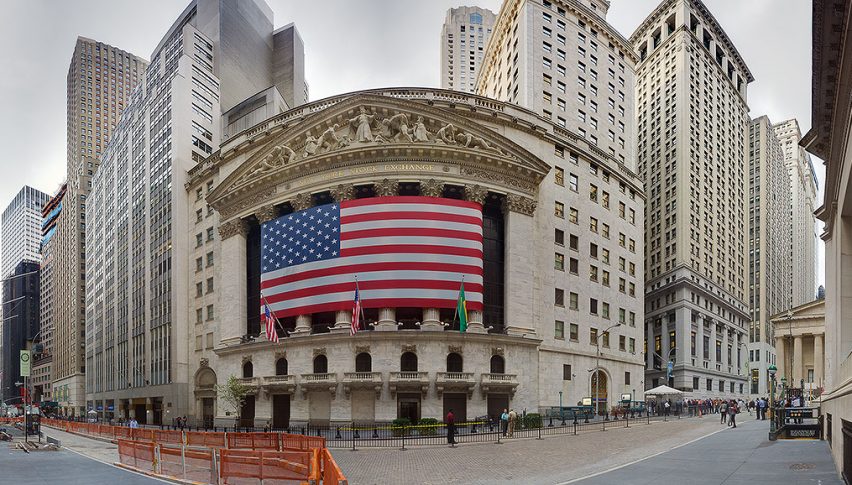 U.S. Markets Attempt To Rebound
Monday was a brutal day on the U.S. markets, with equities and the USD losing significant market share. For the stock indices, it was the worst day of 2019. Values slid throughout the session, with big losses being posted in the DJIA DOW, S&P 500 SPX and NASDAQ. Today's early U.S. action has brought bargain hunters to the table and produced a bump for equities.
At this point, the summertime gains posted by the DJIA, S&P 500, and NASDAQ are in jeopardy. The past week has erased a good portion of the uptick ― can stocks post a late-summer rebound? Or is this the beginning of a long-term correction in the U.S. markets?
Let's dig into the S&P 500 technicals and see if there is any relief to the selling in sight.
U.S. Markets Tank, S&P 500 Pushes Toward June's Lows
Trade war angst and China's currency devaluation led the sell-off in U.S. equities on Monday. The pressure on the September E-mini S&P 500 futures contract was immense, as were the sell orders hitting the market. For the September E-mini S&Ps alone, a staggering 2.9 million contracts changed hands during the Monday session. To say the very least, panic liquidations were the story of the day.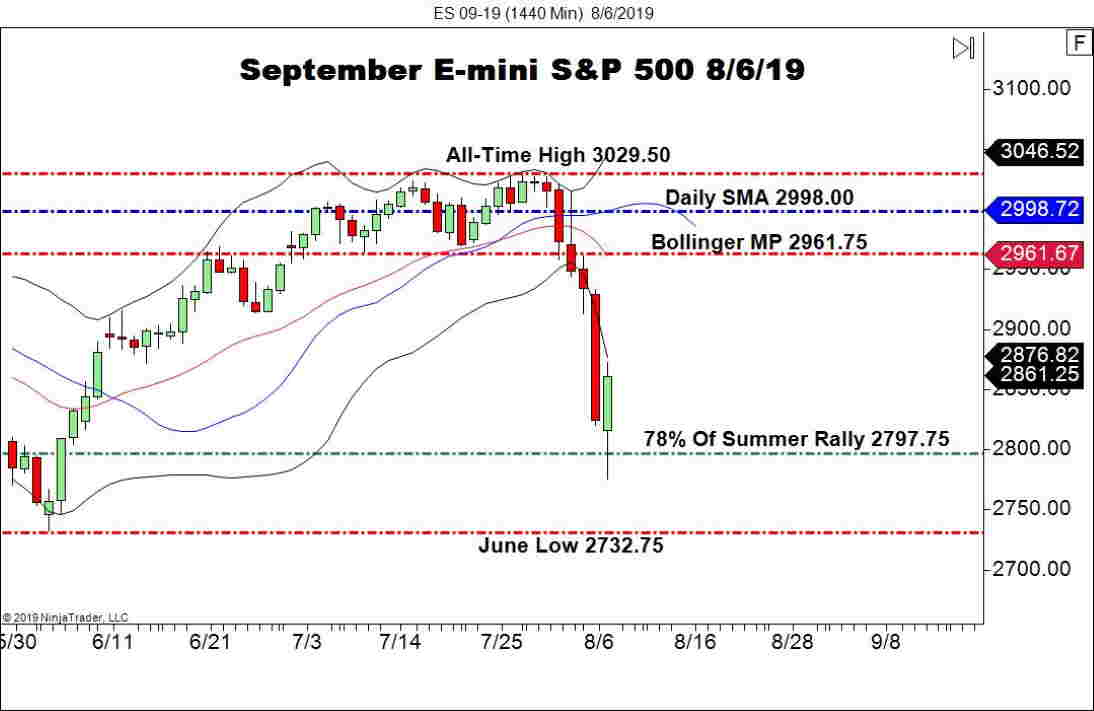 Here are two key support levels to watch for the near future:
Support(1): 78% Retracement Of Summer Rally, 2797.75

Support(2): June Low, 2732.75
Overview: For the September E-mini S&Ps, 3000.00 seems like a distant memory as more than 65% of this summer's gains have been wiped out. While many securities in the U.S. markets have flagged in the past week, perhaps none have been as hard hit percentage-wise as the S&P 500.
The key level to watch in this market is the 78% Retracement level at 2797.75. This is the point of no return; should it give way, the June low (2732.75) is very likely to be taken out in short order. 
Any way you slice it, it is make-or-break time for the U.S. indices.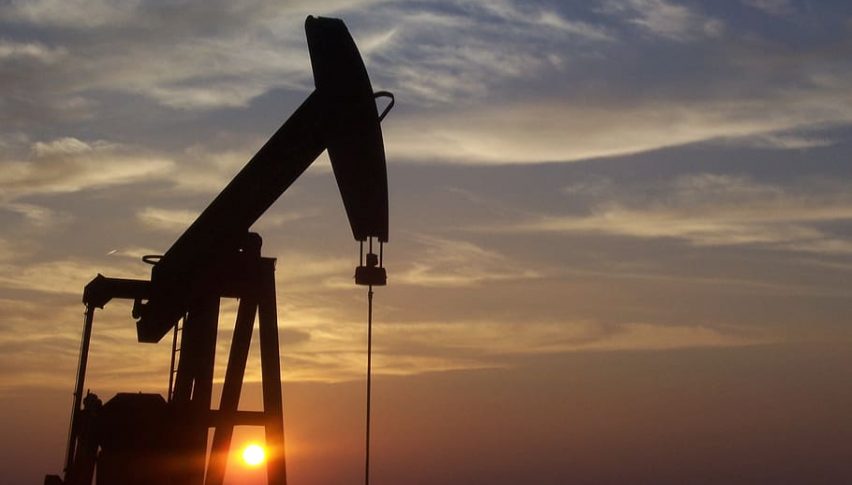 12 hours ago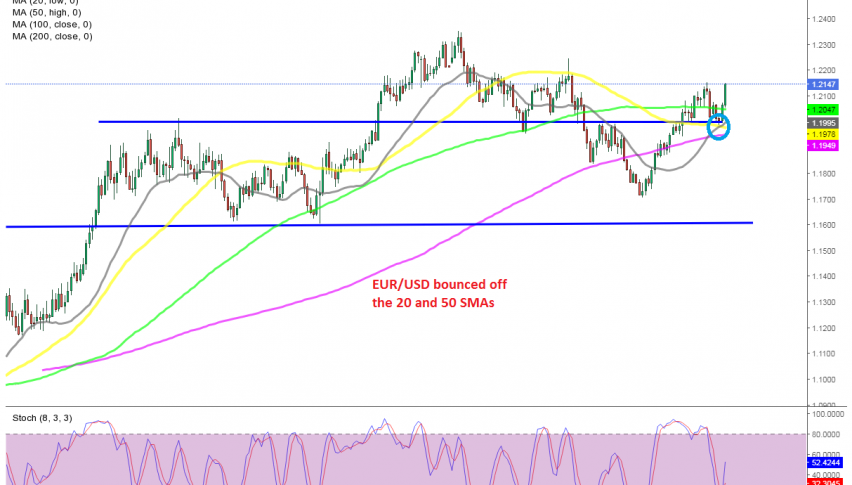 14 hours ago