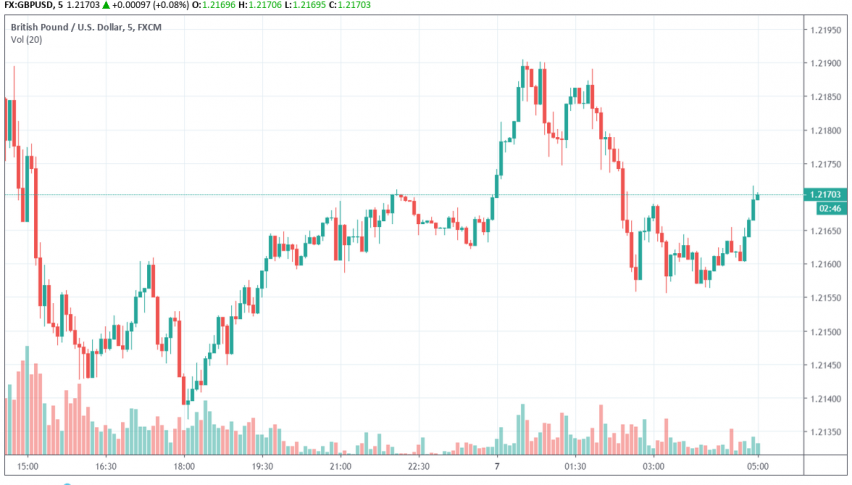 Sterling's Decline Halts Temporarily, but Markets Still Wary About Hard Brexit
Posted Wednesday, August 7, 2019 by
Arslan Butt
• 1 min read
Tuesday saw the Pound rebound slightly higher after several days of decline against major currencies. However, at the time of writing, GBP/USD is trading at 1.217, still mostly bearish again but trying to gain some strength.
Markets fear that Britain is headed towards a no-deal Brexit, which would almost certainly plunge its economy into a recession. On Monday, the European Commission reiterated to UK PM Boris Johnson that the EU will not renegotiate the Brexit deal.
Johnson has repeatedly stated his intention to refuse the current withdrawal agreement and his interest in pulling Britain out of the EU with or without a deal on the October 31 deadline. British Minister in charge of handling a hard Brexit Michael Gove, meanwhile, has expressed his disappointment with the EU for its unwillingness to renegotiate another Brexit deal.