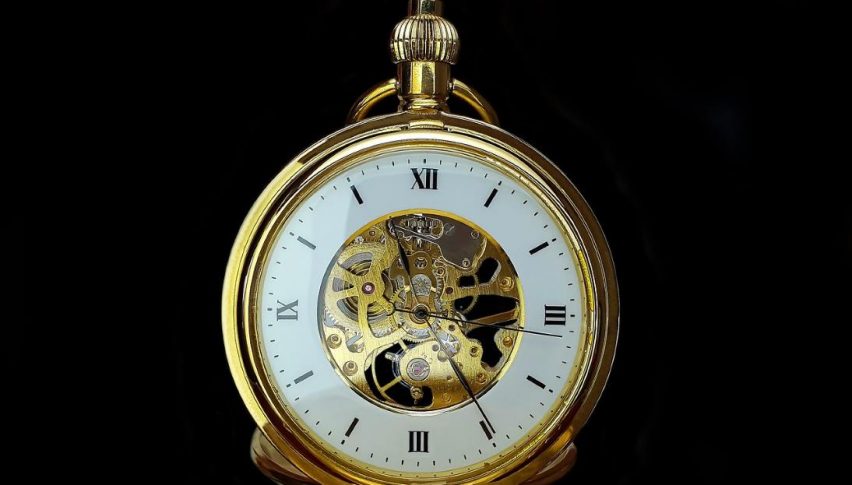 1500.0 In Play For December Gold
The move to peg the yuan by the People's Bank of China during the U.S. overnight has brought a bit of calm to Wall Street. The DJIA and S&P 500 are up more than 1.25% on the session in response to the move. Safe-havens have retreated, with December gold futures falling by more than $10 per ounce. 
Although the roughly 7/1 yuan to dollar peg is near all-time highs, it does promote an air of stability. On the other hand, U.S. President Trump has taken to Twitter calling for further FED rate cuts to "make it possible for our companies to win against any competition." As of now, it looks like Trump may get at least two more ¼ point reductions by the end of the year. One thing is for certain ― if the FED cuts rates as currently projected, the yuan peg is likely a passing fad.
All in all, the PBoC's actions have reassured risk investors. The result has been a moderate selloff in gold, bringing the 1500.0 handle back into play.
December Gold Retreats, 1500.0 Acts As Support
1500.0 continues to be the 5000-pound elephant in the room for December gold. Earlier, this area acted as support, with bidders stepping in to defend it with vigor.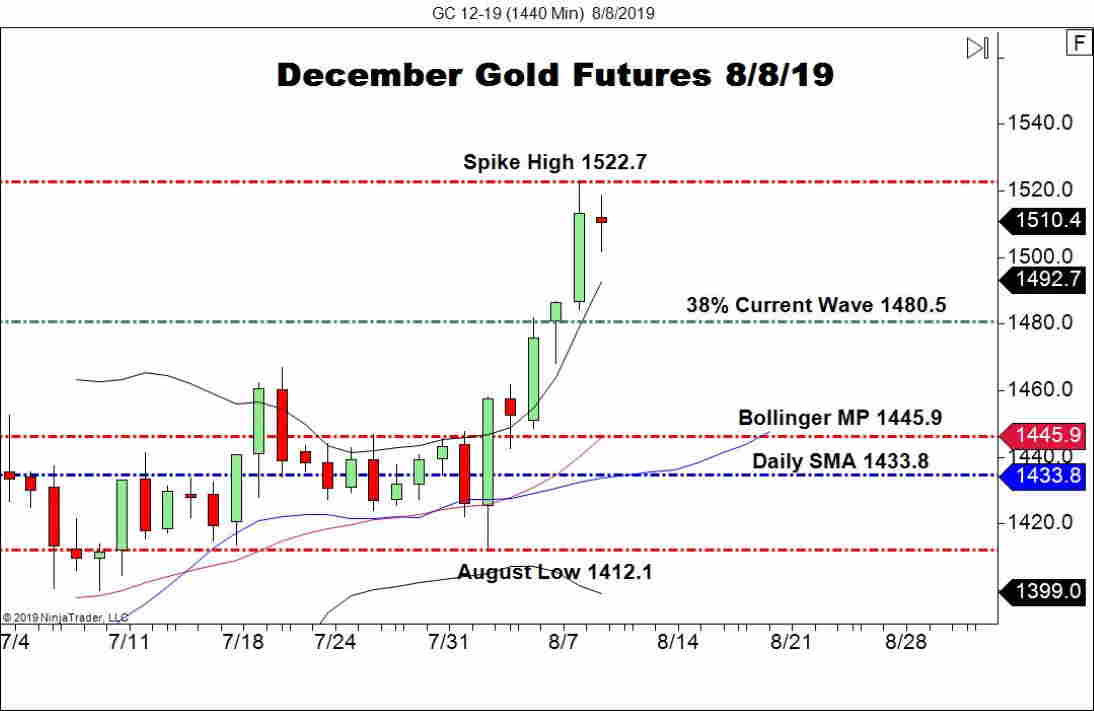 Bottom Line: In a Live Market Update from earlier this week, I issued a sell recommendation for December GOLD futures just beneath the 1500.0 handle. The play fell short of the take profit, producing only a fast 17 ticks in the face of heavy bidding.
However, there may be another opportunity setting up for the near future. The uptrend in bullion is valid and buying from daily Fibonacci support isn't a bad way to play the action. As long as the Spike High at 1522.7 is the top of this market, I will have buy orders queued up from 1482.1. With an initial stop loss at 1478.4, this trade produces 35 ticks on a slightly sub-1:1 risk vs reward management plan.