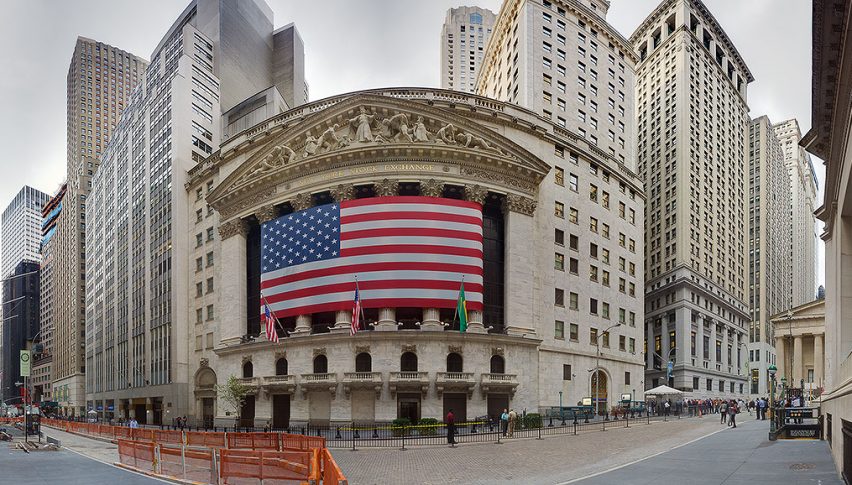 Core PPI Falls, U.S. Stocks Retreat
Lagging inflation continues to be the story of the U.S. economy. Today's Core PPI reading showed a yearly dip in prices, the first since 2015. At this point, U.S. stocks are taking the news from a bearish perspective. For the first half-hour of trade, the DJIA DOW (-100), S&P 500 SPX (-15), and NASDAQ (-58) are firmly in the red.
This morning's U.S. PPI report has certainly backed up Jerome Powell's concerns about lagging inflation. Although the numbers show a slight increase on a monthly basis, the Core PPI figure has Wall Street talking. Here is a quick look at the data:
Event                                         Actual     Projected    Previous
PPI(MoM, July)                          0.2%            0.2%             0.1%
PPI(YoY, July)                             1.7%             1.7%             1.7%
Core PPI(MoM, July)                -0.1%             0.2%            0.3%
Core PPI(YoY, July)                    2.1%             2.4%            2.3%
All in all, this set of figures doesn't bode well for inflation and deepens the case for more FED rate cuts in the near-term. So far, U.S. stocks are responding negatively to this group of numbers.
U.S. Stocks Pull Back On Open
It has been a challenging week for U.S. stocks. Trade war tensions have reached an all-time high following last Sunday's sudden devaluation of the Chinese yuan. Given today's lagging U.S. inflation data, the USD may be soon to follow.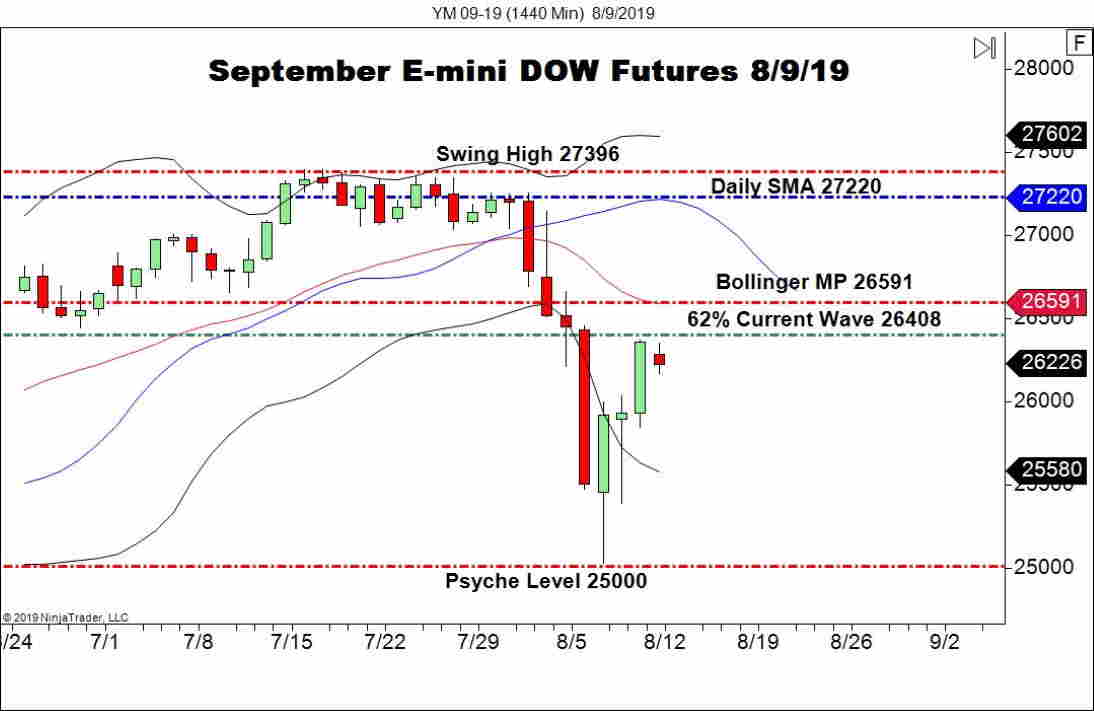 Here are the levels to watch for today's September E-mini DOW:
Resistance(1): 62% Current Wave Retracement, 26408

Resistance(2): Bollinger MP, 26591
Overview: The key number to watch for the September E-mini DOW is the 62% Current Wave Retracement at 26408. As long as prices stay beneath this level, a bearish bias is warranted.
Given the weak Core PPI report from this morning, expect the rate-cut talk to intensify across the financial media. This will very likely drive U.S. stocks higher as cheap money has a tendency of boosting the equity sector.