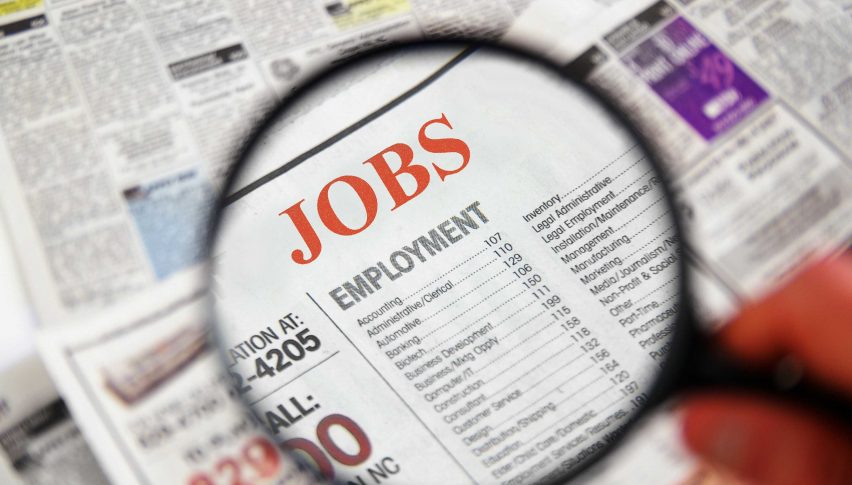 Daily Brief, Aug 9 – Brace to Trade UK GDP & Canadian Employment Figures
Posted Friday, August 9, 2019 by
Arslan Butt
• 2 min read
Good morning, fellas.
We made it through another week. Although, it wasn't as good as previous weeks amid low impact economic events, thin trading volume, and less volatility. Yet, it was fun trading the echoes from Fed rate cut and the US- China trade conflicts. The US dollar's dominance seems to come to an end if the Federal Reserve gives in to pressure from financial markets and from President Donald Trump.
Looking ahead at the economic calendar, it's loaded with UK's GDP m/m, Manufacturing Production m/m and Canadian Labor Market figures. Watch out.
Watchlist – Key Economic Events Today
On Friday, the UK's Office for National Statistics is due to release Gross Domestic Product (GDP) report for the full second quarter of the year. Since it's a quarterly figure, it's considered more impactful than the monthly releases.
The British economy has grown by a robust pace of 0.5% in the first quarter of 2019 – but this growth was essentially driven by arrangements for Brexit – that did not occur at the original March 29th date.
Second quarter's economic events have shown a significant slowdown and some worry that the economy has experienced contraction – unlocking the door to a recession. The pound and also the euro may be impacted by the data. Therefore, economists are expecting GDP figures to drop to 0.1% this month. The pound may face headwinds this week.
GBP – Manufacturing Production m/m – 8:30 GMT
Fellas, manufacturing production is a leading indicator of economic health as production reacts quickly to ups and downs in the business cycle and is correlated with consumer conditions such as employment levels and earnings.
Since the figures show a change in the total inflation-adjusted value of output produced by manufacturers, a drop isn't considered good for the currency. By the way, analysts are expecting UK's manufacturing production to drop to -0.1% vs. 1.4%. Investors get another reason to stay bearish on Sterling.
Employment numbers out of Canada will be released by Statistics Canada at 12:30 GMT today. As most other central banks rush to join the global rate cut frenzy, the jobs data will be watched closely for clues on whether the Bank of Canada is any closer to adopting an easing bias. However, despite the Bank of Canada's vague stand looking increasingly out of step with the rest of the world, the Canadian dollar has been on the slide since late July, falling to 7-week lows versus the greenback in recent days.
The Canadian economy has picked up momentum in recent months even as most other advanced economies struggle under the weight of global trade frictions. One significant contributor to the developing growth chart has been the robust labor market. The nation's unemployment rate is the lowest since the mid-1970s, approaching 5.4% in May and edging up to 5.5% in June.
For now, July's jobless rate is expected to be at 5.5% but total employment is projected to surge by 12.5k after a surprise 2.2k dip in June. Nevertheless, the vulnerability in June was associated with a decline in part-time employment and full-time jobs increased by a solid 24.1k.
Furthermore, average hourly wages surged to a one-year high of 3.6% year-on-year in June, steering towards a tight labor market.
Traders, do follow FX Leaders economic calendar for the live coverage of UK GDP and Canadian labor market figures.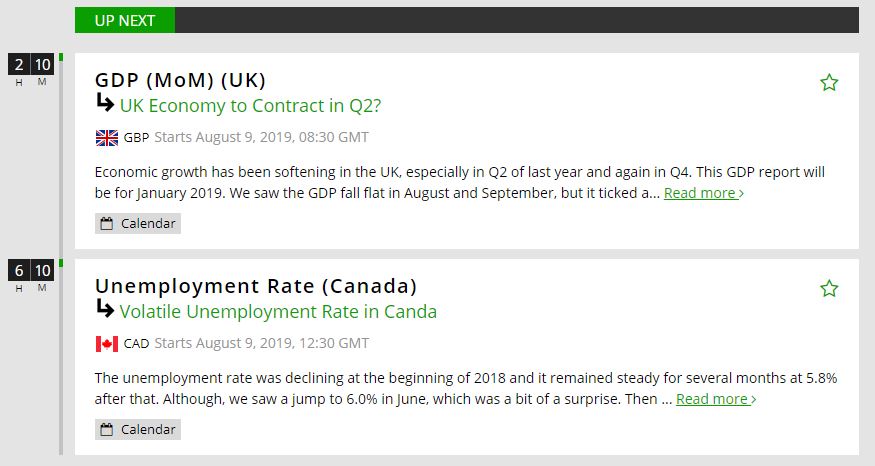 Have a profitable day!
USD/CAD has been declining since it failed at the bottom of the range last week, and today's softer Ivey PMI is not helping
4 hours ago