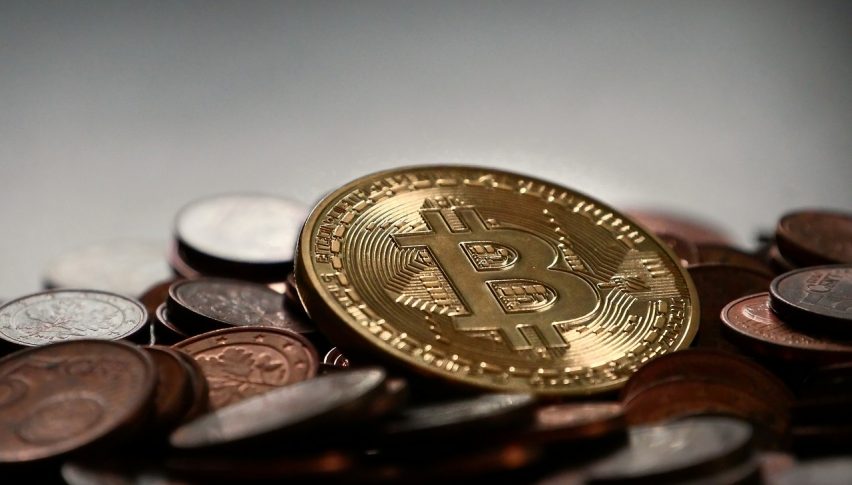 Is This a Flag Pattern Forming in Bitcoin?
It has been a wild week on financial markets, but the one product that has been flying under the radar has clearly been Bitcoin.
Normally, BTC has been the one grabbing the headlines from its outsized moves, but not this week. We've seen other plays such as GOLD grabbing all the attention. But that might be about to change as BTC looks to be putting in some rather bullish price action.
From a purely technical perspective, there are a couple of factors that make me feel that we could be on the verge of a possible breakout.
The first is that we have been making higher lows. As we can see on the chart, price is pushing higher and the most recent swing low is $11,500. While the next level down to watch is $11,200. So what that suggests is that while price holds this upper point, we are in an uptrend.
These higher lows are also building into what we can identify as a flag type pattern. The upper resistance level of $12,000 is sitting as the key marker here. It marks the top level of the flag and will be the level to watch. If it breaks then that opens the door to another leg higher.
So far we have seen a couple of attempts on this level but as yet no real follow-through. The fact that there is a buyer that keeps bidding it up on the pullback suggests that the bulls remain in control and there are long term players getting set.
This thesis is wrong when price drops below $11,500 and as such, that would be my stop level. If price breaks $12,000 and looks to be holding then I think the door is open for that up move as I've said.
The fundamentals are mixed at the moment on the back of the US Government enquiry and uncertainty around how Facebook's Libra will be accepted by those in power. But given that we've seen this rebound keeps me bullish for now.