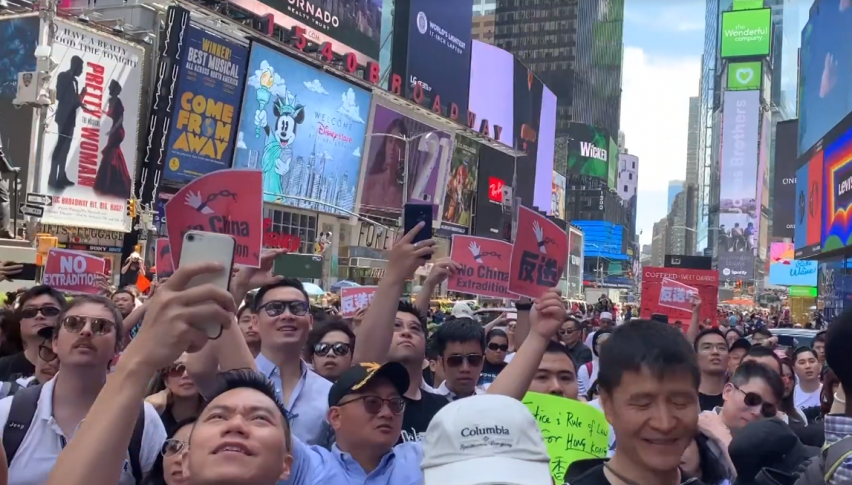 Forex Signals US Session Brief, August 12 – Risk-Off Sentiment Prevails Again
The risk sentiment in financial markets has been switching on and off in recent months. At the beginning of this month the sentiment turned pretty negative after Donald Trump announced new tariffs on China on August 1. As a result, safe haven assets surged higher, with GOLD pushing above $1,500 for the first time in six years, while USD/JPY lost more than 400 pips. Although, during most of last week, most assets traded sideways as the sentiment improved slightly and traders were trying to make their minds up about the next move.
Today though, it seems that the risk-off mood has returned again in financial markets. Protests are going on in Hong Kong and the protesters have taken the fuss to the international airport, so all flights have been cancelled, if you were planning on flying to Hong Kong. China has gathered its military to a city close to the Hong Kong border for an exercise as they say, but traders think otherwise, which has hurt the risk sentiment again. As a result, safe havens have turned bullish again today with USD/JPY trying to break below 105 while Gold is trying to make new highs. Risk assets such as stock markets and commodity Dollars have turned bearish, on the other hand.
The European Session
China Keeps Devaluing the Yuan – Last week we saw USD/CNH jump above the 7 level which has ben the high for a long time. Chinese officials denied intervention but we all know they did that after the new tariffs from the US. Today this pair has jumped again but China's FX regulator was trying to play it cool this morning. They said that they do not expect disorderly depreciation of the currency, despite impact from external factors such as trade tensions. Changes in the exchange rate will not lead to large-scale deleveraging in foreign debt and China has confidence and capability to effectively fend off shocks and risks.
Iraq Trying to Turn Oil Bullish – Crude Oil has been pretty bearish this month, declining from $60 to $50, although, we saw a retrace higher at the end of last week. Iraq's Oil minister appeared this morning, saying that fears concerning global economic downturn are "exaggerated". Those fears are negatively impacting the oil market, but the global oil demand is currently acceptable, should improve in the coming months.
Germany Considering Opening the Cash Tap to Revive Economy – The German economy is in trouble with manufacturing and industrial production in contraction. We have heard rumours recently that they might increase spending to help the economy. Today, Germany's Scholz said that we can manage tasks we have to fulfill without taking new debt. It's not that Germany needs debt to finance a fiscal package because Germany runs a surplus.
No Meeting on Schedule Between UK and Irish PMs – There was a rumour earlier that UK Prime Minister Johnson and the Irish counterpart Vadarkar are planning to meet to discuss the Irish border issue. But, UK PM spokesperson James Slack said a while ago that no meeting with Ireland's Varadkar has been scheduled. Johnson is clear that he wants to get a Brexit deal and hopes EU understands that UK will leave on 31 October, no ifs or buts.
The US Session
Morgan Stanley is Really Dovish on the FED – The FED cut interest rates by 25 bps in the last meeting and they didn't leave the door open for further cuts from what we heard. But, Morgan Stanley is out with new forecasts and its economists now see two more rate cuts this year, in September and October. This is a really dovish outlook from Morgan Stanley, but let's see if their bets will be on the money.
FED Considering Increasing the Capital Required for Banks – As the global economy weakens, the risk of banks going bankrupt increases. Remember Lehman Brothers, Goldman Sachs, etc.? Now the FED considers using counter-cyclical buffer for banks which would require banks to hold more capital in a hot economy. FED officials are considering deploying a provision that would force banks with more than $250 billion in assets to hold more loss-absorbing capital.
Trades in Sight
The trend is really bullish
The pullback is complete on the H1 and H4 charts
MAs are providing support
Seems like the uptrend is resuming again now
A while ago we went long on EUR/GBP. This pair has been on a bullish trend since early May and the upside picked up further pace this month after the pullback at the end of July. Although it has retraced lower today, we decided to go long at the 50 SMA (yellow) on the H1 chart since it was providing support earlier on. Switching to the H4 chart, we see that the price found support at the 20 SMA (grey). The previous candlestick closed as a doji above that moving average, which is a reversing signal, and now the reverse is underway as the current H4 candlestick shows.
In Conclusion
The risk sentiment has been turned off again today although in the last few hours it seems like the market has turned slightly against the USD. But, markets are pretty slow overall today as the economic data is nonexistent. Also, don't forget that we are in August when markets turn quiet, with major forex players heading off for nice beaches.