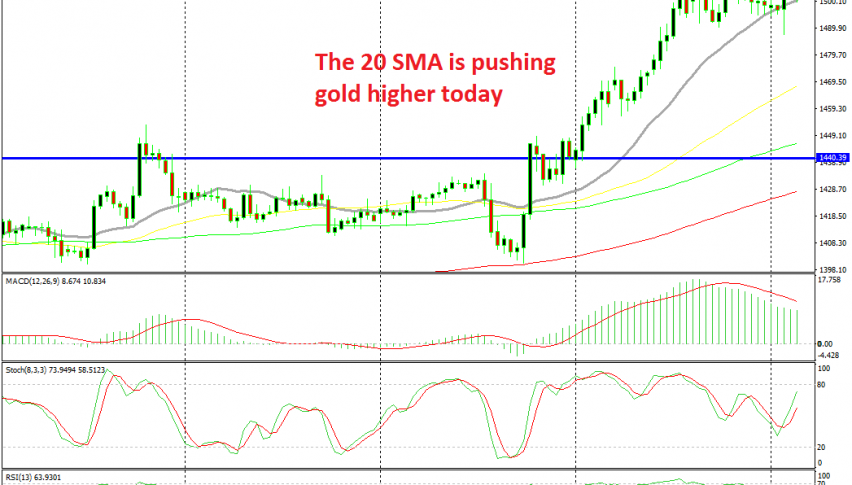 Gold Remains Bullish As Risk Off Sentiment Keeps Safe Havens Well Bid
The sentiment has been on and off in financial markets in recent month, which has helped safe havens attract solid bids. USD/JPY has dived from 110 to 105 during this period, while GOLD has surged from $1,280 late in May to above $1,500, which is the highest level in about 6 years.
The biggest surge happened during June as the trade war precipitated again which hurt the sentiment further. During July, buyers closed off their long positions and Gold consolidated in a range. Although, it made a new high and broke the long term resistance zone which stretched from $1,440 to $1,465.
But the uptrend resumed again this month after Donald Trump announced additional tariffs on China. Gold surged to $1,510 last week, but it paused again towards the end of the week. Although, it seems like traders were waiting for the 20 SMA (grey) to catch up because the price turned bullish again after this moving average caught up. Now Gold is threatening the previous highs. SO the 20 SMA has turned into a good indicator to go long from.