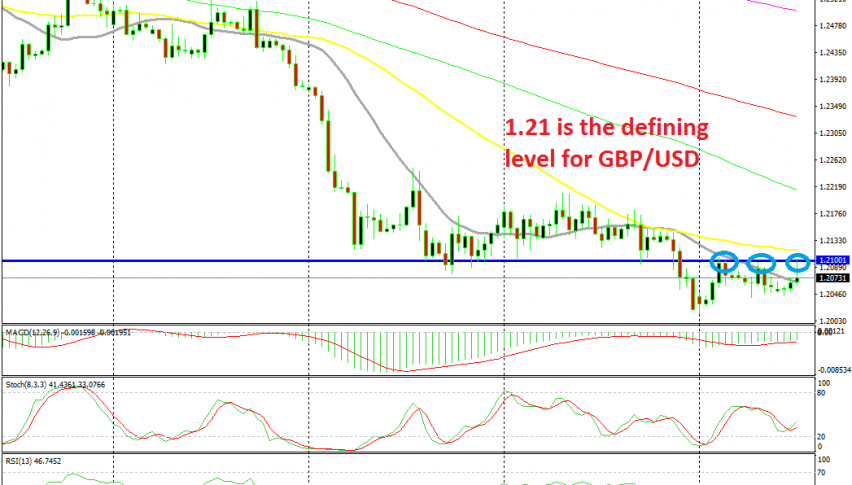 1.21 has Officially Turned Into Resistance for GBP/USD
GBP/USD turned really bearish at the end of July after the election of the new Prime Minister of Britain. Traders were hoping that Boris Johnson would bring something new to offer in order to get a Brexit deal, but he decided to play the chicken game with the EU to see which side would back up first.
So, the UK is heading out of the EU with no Brexit deal as it seems right now and, as a result, the GBP turned bearish. This pair lost around 400 pips at the end of July, but the zone surrounding the 1.21 level turned into support for this pair which held for more than a week.
Although, the decline resumed at the end of last week and the support at 1.21 was broken. The price fell pretty close to 1.20 which is another big round level and this important level resisted in the first attempt. GBP/USD has retraced higher this week, but the previous support area at 1.21 has now turned into resistance.
This pair has failed to move above the 1.21 level three times this week, with the last time just a while ago. The price has retraced back down in the last hour and it seems that we missed the opportunity to open a sell forex signal up there. Anyway, this is the defining level for GBP/USD in the short term: above it and the buyers will become confident for a session or two, below it and sellers remain in control.