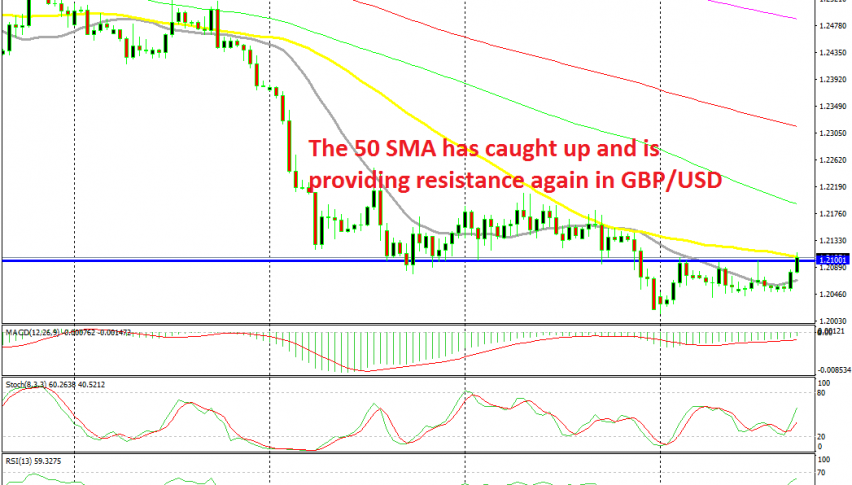 Trying to Make Use of the Previous Support at 1.21 in GBP/USD
GBP/USD has been pretty bearish in the last three months and in July we saw this pair make another leg down, breaking below the previous support level at 1.25. But, the decline stalled at 1.21 which turned into support during last month. Although, the new support at 1.21 was broken at the end of last week.
The price fell for another 100 pips, but the big level at 1.20 now turned into support. We saw the price retrace higher this week, but the previous support at 1.21 now turned into resistance. We saw the buyers try to push above the 1.21 level this week, but they failed to break above it.
So, the area around this level turned into a great place to sell and we made use of it with our forex signal. Right now, GBP/USD is banging its head against this level again and we decided to try our luck, opening a sell signal from here. The retail sales report came out positive from the UK a while ago, which gave this pair another push higher, but the buyers are having trouble again at this area.
The 50 SMA (yellow) has also caught up with the price on the H4 time-frame. GBP/USD resumed the bearish trend last week after the 50 SMA caught up and it looks like the same scenario will be repeated now. So, we went short from there and are already in profit. Now let's see if the downtrend will resume again for this pair.