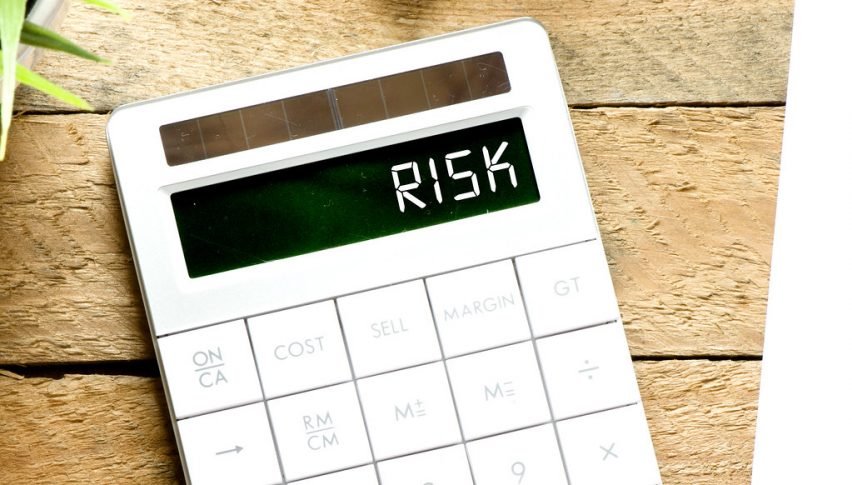 Forex Signals US Session Brief, August 16 – Risk Sentiment Improves
The risk sentiment in financial markets has been switching on and off for a long time as the global economy keeps weakening. But mostly the risk sentiment has been off. This month, the sentiment has been negative as we have seen stock markets trade on a bearish trend during August so far. Besides the weakening global economy, another reason for this was the escalation of the trade war after Donald Trump announced new tariffs on China at the beginning of this month which killed any positive sentiment that remained in financial markets.
As a result, risk assets such as stock markets and commodity dollars have been pretty bearish, while safe havens have surged higher, with Gold reaching $1,535 earlier this week. Today though, the sentiment has improved and we are seeing a retreat in safe havens. I suppose traders are just booking profit on their trades after fears of a global recession were blown out of proportion on Wednesday. GBP/USD has also been pretty bullish today as the Scottish National Party and the Labour Party are in talks to stop Britain from leaving the EU without a Brexit deal. But the selloff in EUR/GBP has also had a positive impact on the GBP.
The European Session
Merkel and Johnson to Meet Soon? – According to a German government spokesman, a meeting between Angela Merkel and UK's Boris Johnson will be planned soon. Even if there is a meeting, I don't think it will change much as both parties are too far apart on opposite sides.
Political Cooperation in UK to Stop A No-Deal Brexit Scenario – An update via a tweet by the London Evening Standard's political editor confirmed that the Scottish National Party and the Labour Party are cooperating to stop a no-deal Brexit. Reportedly, this idea continues to gain traction, so perhaps we will have a positive outcome in the coming weeks.
Eurozone Trade Balance – The trade balance in the Eurozone increased in May, making a decent jump from around €15 billion to €20.2 billion. Although that number was revised lower today to €19.6 billion. The trade surplus was expected to cool off today to €18.7 billion but it fell further to €17.9 billion which is still a decent level of a trade surplus.
OPEC Dovish on Oil – OPEC released its latest monthly report and it views the outlook for the global oil market to be "somewhat bearish" for the rest of the year amid slowing economic growth and ongoing global trade tensions. OPEC raised its assessment of consumption for this year and next by 50k barrels per day and also trimmed its projections for non-OPEC supplies by 40k barrels per day in 2019 and by 90k barrels per day in 2020.
The US Session
US Housing Starts – Housing starts for June stood at 125k, which was revised lower today to 124k. Today the housing starts were expected to increase slightly to 126 million but they missed expectations, falling to 119 million. They were 4.0% down in July but single family starts were up by 2.0% YoY.
US Building Permits – Building permits have been in the range between 1.20 million and 1.30 million for the last several months. Last month's report showed a 1.22 million increase in the building permits which was revised higher to 1.23 million today. Today's report was expected to show that permits would increase to 1.27 million in July which is within the recent range but it jumped higher to 1.34 million.
US Prelim UoM Consumer Sentiment – The US consumer sentiment report from the University of Michigan was expected to cool off slightly today to 97.2 points from 98.4 points last month, but it posted a big decline to 92.1 points. Current conditions also declined to 107.4 points from 110.7 prior which is the lowest level since 2016 while expectations fell to 82.3 points from 90.5 previously. Prelim UoM 1-year inflation expectations ticked higher to 2.7% from 2.6% in July. The US consumer sentiment has been really strong this year but this is a leading indicator and it is declining, showing that trade worries could be weighing on the consumer.
Trades in Sight
Bearish GBP/USD
The main trend is bearish
The pullback higher looks complete on the H4 chart
The 100 SMA is providing resistance
Pullback are good opportunities to go short on GBP/USD
GBP/USD has been bearish for a long time and it made a break below 1.25 at the end of July, falling to 1.21 initially where it formed a support zone, which was later broken and the low came at 1.20. This week the situation improved a bit, especially in the last two days and GBP/USD has climbed higher to 1.2175 today. But that's where the 100 SMA (green) comes on the H4 time-frame chart which provided resistance a while ago. The stochastic indicator is overbought now and the main trend is still bearish, so I think that the upside momentum is over now and the downtrend is resuming.
In Conclusion
The economic data was pretty light today but we had the US consumer sentiment from the University of Chicago released just a while ago to close off the week. This indicator looked pretty bad though as it dived to 92 points, which is a sign that the demand from the US consumer might decline in the coming months.