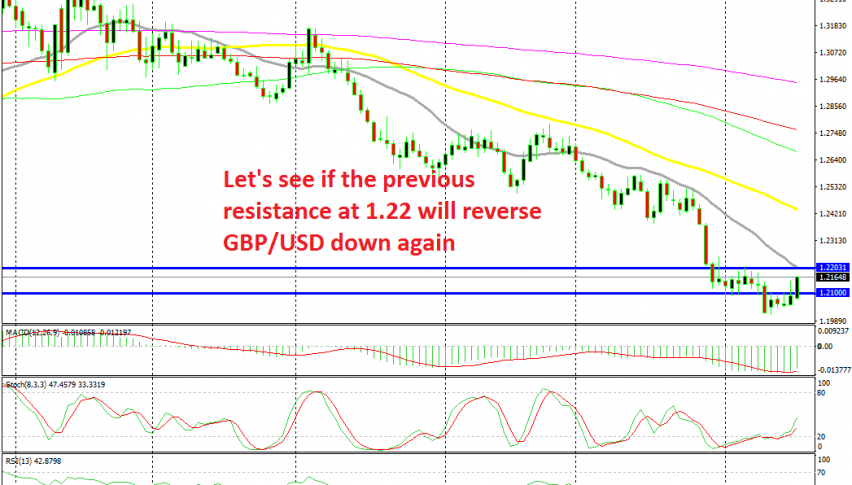 GBP/USD Broke Above the Resistance and Heads for 1.22 Now
GBP/USD has been on a bearish trend for a long time and at the end of last month we saw this pair make another dive lower from 1.25 to 1.21. The decline stalled at 1.21 for about a week, so it formed a support zone around this level during the first week of August.
But the support was broken at the end of last week and the price fell to 1.20, which formed a new support zone. The previous support at 1.21 turned into resistance this week, with the price being rejected three times in the first three days. Yesterday we saw a jump to 1.2150, but the price reversed back down and the daily candlestick closed below 1.21, so it didn't count as a break.
But it was a sign that the momentum was shifting for GBP/USD, at least in the near term. It showed that the buyers were gaining more confidence and today we see that they have taken things on their hands. The price has broken above the resistance at 1.21 and is now heading towards 1.22 which was the high last week when 1.21 was acting as support.
Now 1.22 should provide some resistance on the daily chart and the 20 SMA (grey) should add more strength to that area. So, I am thinking of shorting GBP/USD when the price gets there, but will observe the price action and see if we can get a reversing signal, such as a doji/pin/hammer candlestick.