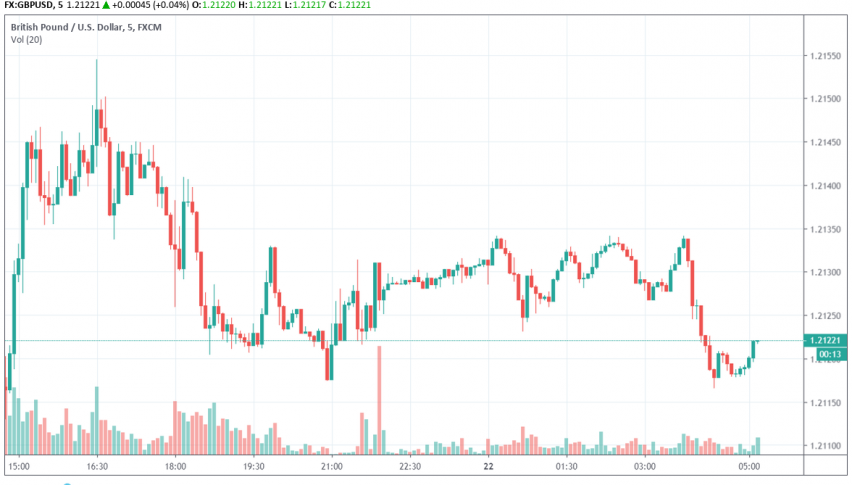 Pound Remains Bearish Even as BoJo Gets 30 Days to Find an Alternate Plan for Irish Backstop
Posted Thursday, August 22, 2019 by
Arslan Butt
• 1 min read
Early on Thursday, the Pound continues to trade weaker against the US dollar following UK PM Boris Johnson's meeting with German Vice Chancellor Angela Merkel. At the time of writing, GBP/USD is trading at around 1.212.
Merkel has given Johnson the responsibility of finding an alternate solution to the Irish backstop within 30 days in order to avoid a no-deal Brexit situation. According to Merkel, the Irish backstop is a temporary placeholder that can be eliminated if Britain comes up with a more effective way to keep the peace along the Irish border.
Later today, Johnson is scheduled to meet with the French President, Emmanuel Macron, ahead of the G7 summit. However, pessimism surrounding Brexit runs high in France, with officials anticipating a no-deal Brexit as the most likely outcome. Macron has repeatedly maintained that the Brexit deal cannot be open to renegotiation.
For now, Johnson appears to have accepted Merkel's challenge, stating at a press conference, "You have set a very blistering timetable of 30 days – if I understood you correctly, I am more than happy with that." Will Johnson come up with a solution to the Irish backstop issue within 30 days that the EU will find acceptable?