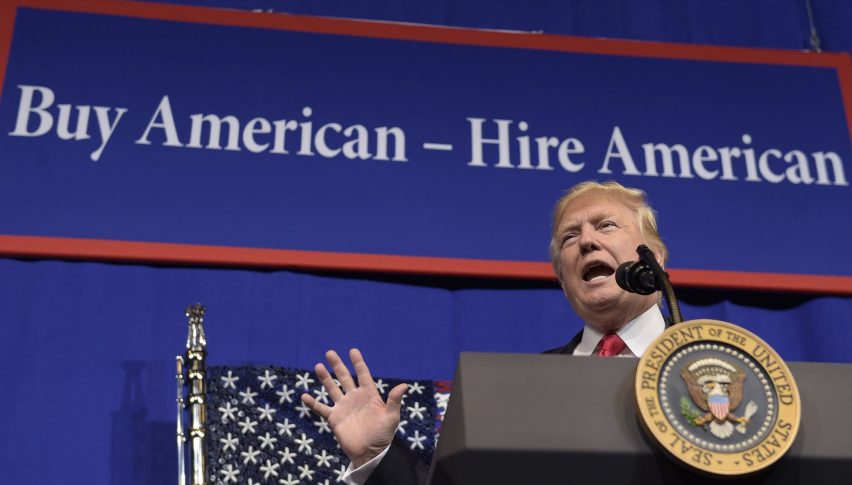 G7 Wraps Up, U.S. Indices On The Bull
The U.S. indices are have shown resilience today, following a ho-hum G7 Summit in France over the weekend. Although many in the financial media expected more U.S./China trade war fireworks at the meeting, not much happened on the news front. At least for today, traders are taking a break from tariff talk and choosing to bid U.S. stocks.
The G7 Summit Wraps Up
As the late-U.S. session approaches, the leading equities indices are holding firm in positive territory. With few hours left to trade, the DJIA DOW (+237), S&P 500 SPX (+26), and NASDAQ (+83) are in the green. The primary catalyst driving the action is being deemed today's positive statements from President Trump on the trade war front. Here are the highlights of Trump's comments from earlier:
"China called our top trade people and said let's get back to the table."

"We are going to start talking very seriously."
In addition, Trump and French P.M. Macron held a joint press-conference effectively wrapping up the G7. Not much new ground was broken, but there were a few items worthy of note:
Macron and Trump agree that Iran should never get nuclear weapons

Iran deal is possible if Rohani meets Trump

U.S. and France will push for a digital tax in 2020

U.S./China tensions have driven global uncertainty
All in all, this installment of the G7 Summit was a relatively tame one. With protests raging in Hong Kong, unrest growing in the Middle East, and Brexit Day rapidly approaching, most experts assumed more would come from the engagement. Alas, the tone was muted and the markets have reacted accordingly.
In Live Market Weekend Update, we outlined the two key downside support levels for September E-mini NASDAQ futures. Upon a reversal of early-session bearish sentiment, one of the levels has proven valid.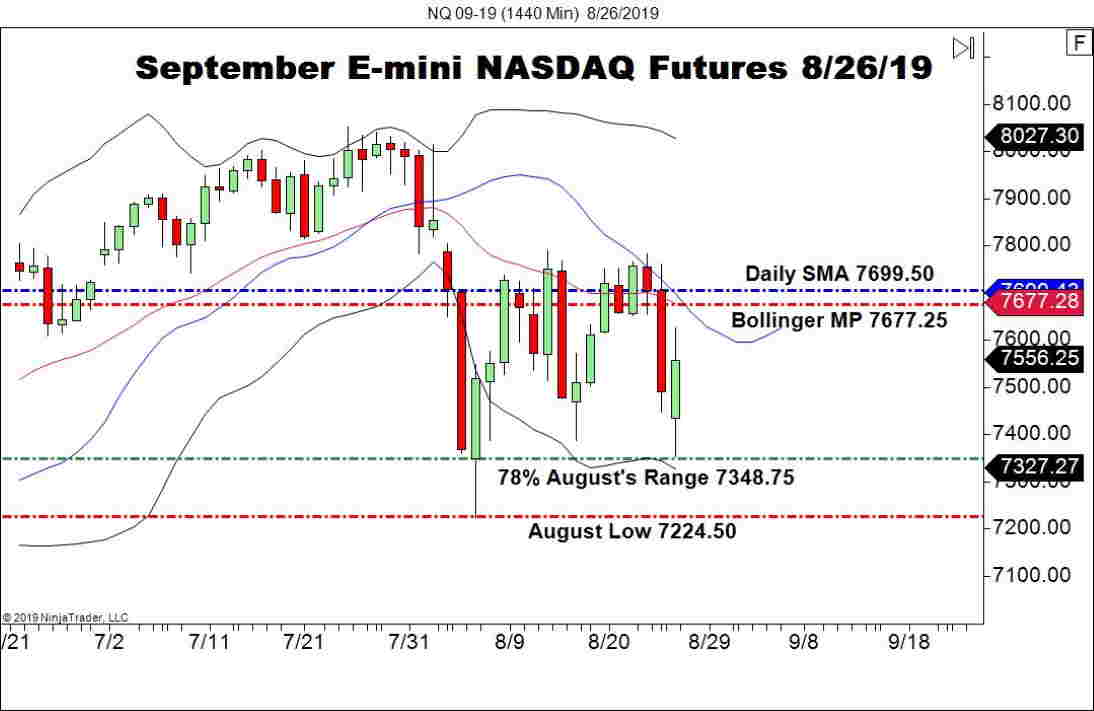 Overview: At press time (1:30 PM EST), it appears as though the 78% Retracement of August's Range (7348.75) is going to hold up as short-term downside support. This is an important level; should it give way, then the NASDAQ is almost certain to make new monthly lows in short order. 
If you are trading the September E-mini NASDAQ, it will pay to keep a close eye on the 7348.75 level ― maintaining a bullish bias above and bearish below is a good idea moving forward.