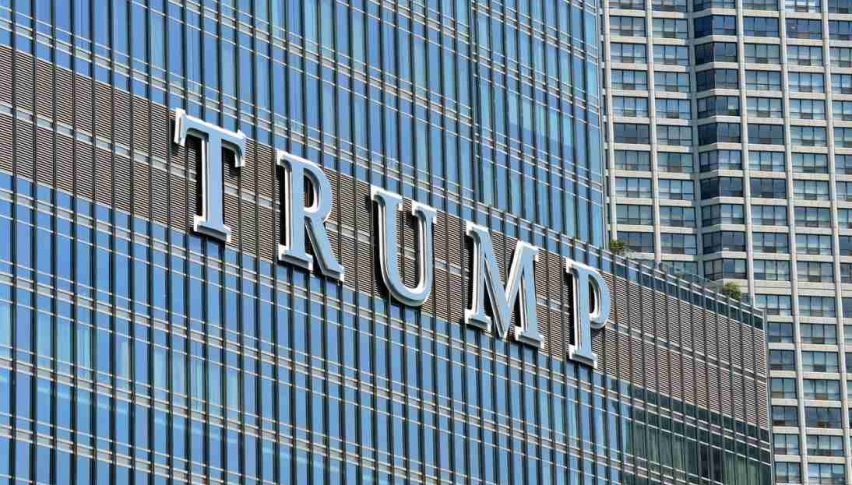 New Tariffs Escalate U.S./China Trade War
Friday turned out to be a red-letter day in the U.S./China trade war, with both sides ratcheting up tensions. First, during the Thursday U.S. overnight session, China announced $75 billion in new tariffs to come online against American imports. In retaliation, President Trump announced a fresh series of duties against Chinese imports shortly after FED Chair Jerome Powell issued his commentary at Jackson Hole. Ultimately, the result was a 600+ point loss in the DJIA and a mass exodus to the safe-havens.
New Tariffs Escalate U.S./China Trade War
The biggest news item on this weekend's docket is the G7 Summit in Biarritz, France. However, it pales in comparison to the extraordinary moves made by the Trump administration against China Friday afternoon. The latest round of tariffs placed on Chinese imports is best described as "extensive." Here is a look at the new levels:
The existing 25% tariffs on $250 billion in Chinese products will rise to 30% beginning on October 1st.

The remaining $300 billion in Chinese imports will be tariffed at 15% instead of 10% beginning September 1st. 
Trump's announcement of the raise in tariffs came via Twitter, capping a big day of tweets for the POTUS. Earlier, Trump condemned the FED and Powell over a lack of action in regards to lowering interest rates. Also, a call for U.S. companies to manufacture at home instead of in China was issued. Both items drove participation to the markets, with bearish price action dominating the session.
NASDAQ Sheds 3% Of Its Value To Close The Week
By far, the biggest loser in the financial world were tech stocks and the NASDAQ Composite index. For the Friday session, the NASDAQ fell 239 points, losing 3% on the day. The selloff was a stark reminder of the interrelationship of the United States and China in the technology industry.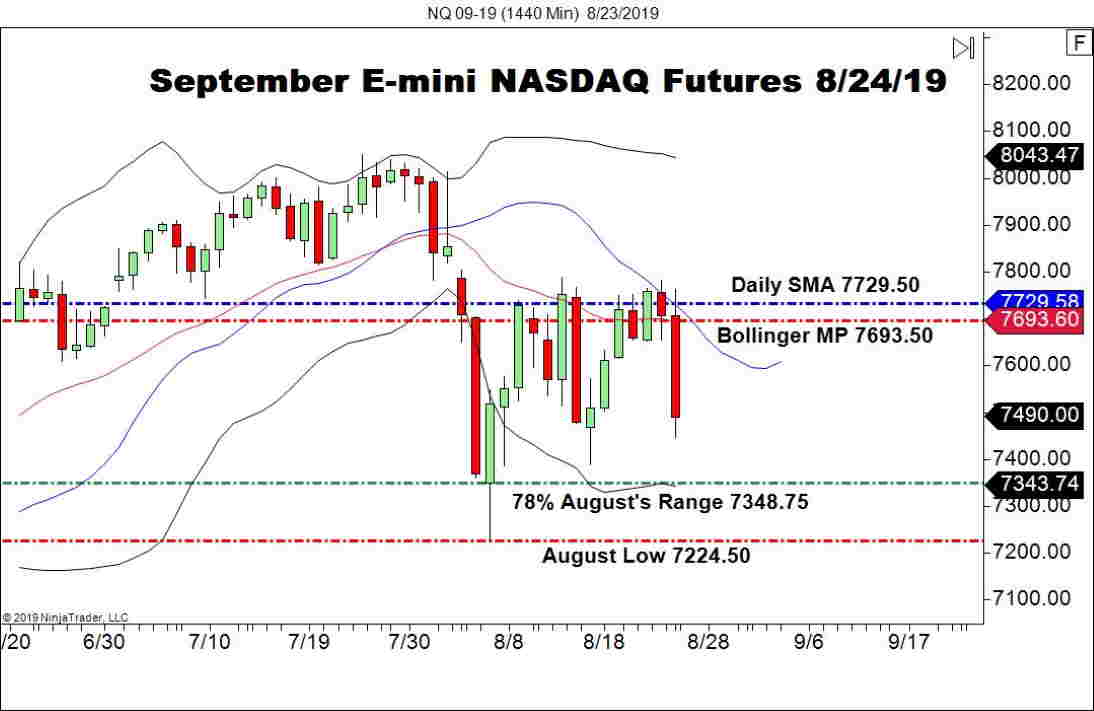 In a Live Market Update from Friday, I broke down a few key support levels for the September E-mini NASDAQ that may come into play early next week. For more information, feel free to check it out here.
Bottom Line
Friday was certainly no picnic for equities bulls as weekly gains were quickly wiped out in the U.S. indices. The increasing tariffs sent investors running for cover, with plunging equities and a $25+ dollar bullish break in GOLD being the products. 
At this point, trade war fears are dominating the action in nearly every market. So, is there any relief in sight? Are the two superpowers ready to craft a meaningful deal and bring an end to the tit-for-tat exchange of tariffs? 
In my opinion, we are unlikely to see any resolution until after the 31 October Brexit Day at the earliest. But, there is an incentive for the White House to get a deal done before Trump's re-election bid begins in earnest during the late-Spring of 2020. The premier window for a trade deal to be announced will be between December of this year and the end of March 2020. If a deal is going to get done, it has a good shot of coming together over the course of this 3 ½ month period.
It is important to remember that in a trade war, no one wins. Both sides know this and are anxious to restart involved two-way trade. Perhaps the latest volley of tariffs will bring a swift resolution to the deepening quagmire. Then again, maybe this is just another step on the course to all-out economic brinkmanship.
In any event, all eyes will be eagerly searching for any positive developments coming out of this weekend's G7 Summit. Stay tuned for updates and analysis as news breaks out of Biarritz, France.