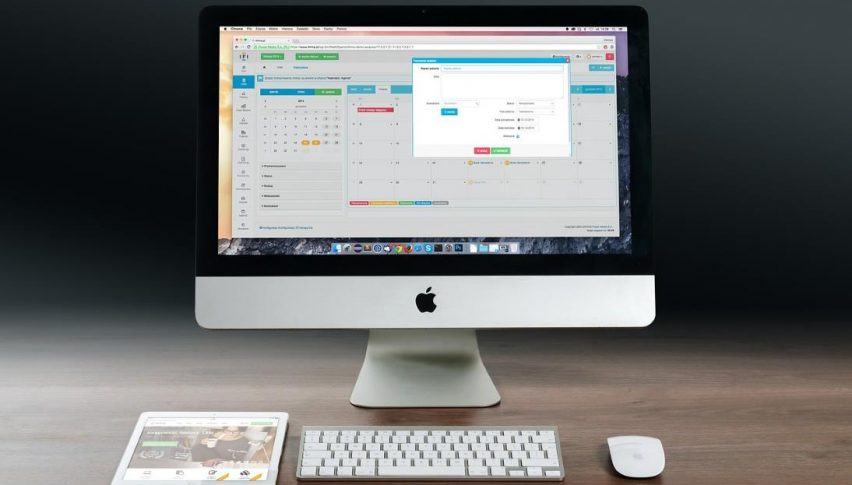 NASDAQ Plummets As Trade War Heats Up
Following the latest round of trade war rhetoric, things are going from bad to worse for U.S. equities. At press time (about 1:30 PM EST), the DJIA DOW (-500), S&P 500 SPX (-58), and NASDAQ (-191) are trending south. Tough talk from Trump on Twitter is being deemed the culprit, with traders going "risk-off" headed into the weekend. 
The big winners on the day have been gold, the Swiss franc, and Japanese yen. December gold futures have gained more than $25 per ounce on the day, taking values north of $1530. For the time being, the markets are on eggshells as the White House's next move is expected to be announced at any moment.
Perhaps the biggest loser today is the NASDAQ, shedding more than 2% for the session. No doubt about it, tech stocks are suffering extreme collateral damage during the U.S./China trade war.
NASDAQ Plunges, Loses More Than 2% Of Its Value
As you can see from the September E-mini NASDAQ daily chart below, things are falling apart for the tech sector. The scenario is becoming dire and today's closing bell is not likely to provide any shelter.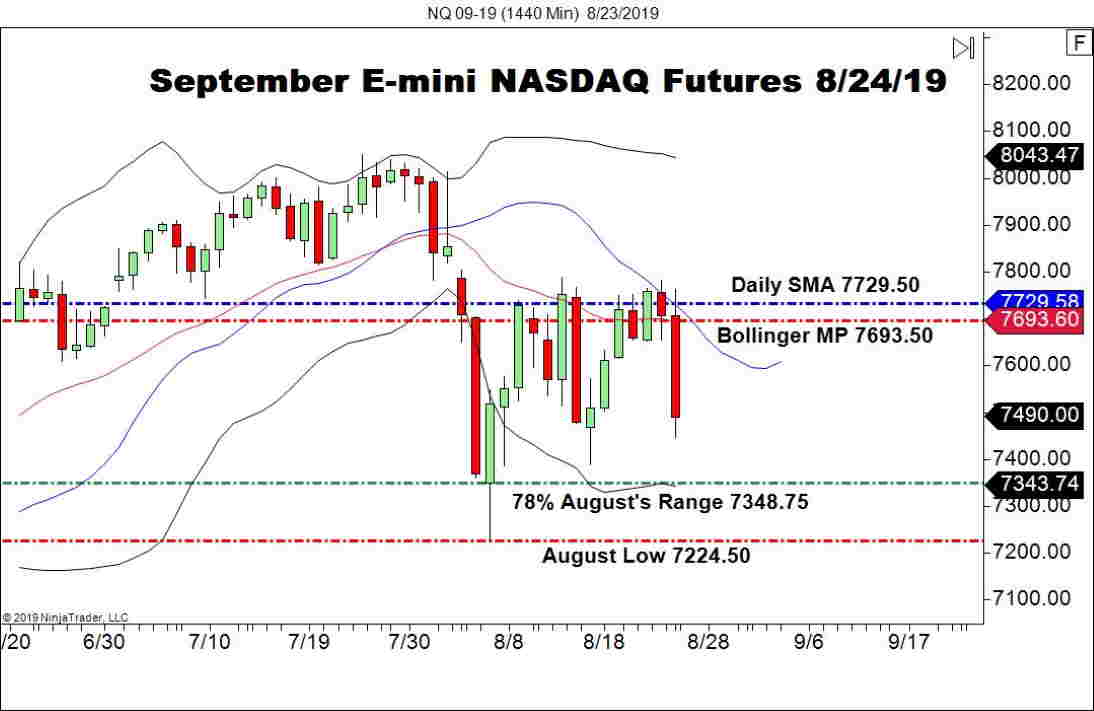 Going into next week's trade, there are two support levels worth watching for the September E-mini NASDAQ:
Support(1): 78% August's Range, 7348.75

Support(2): August Low, 7224.50
Overview: At this point, all we can really do is wait and see how deep the losses will get for the U.S. indices. If you are trading the E-mini NASDAQ, short-or-nothing is the safest way to play the action.
Today has been filled with news, much of it overshadowing the WTI crude oil market. October WTI crude is currently in a massive selloff, with rates falling beneath $53.50. In a Live Market Update from yesterday, I issued a sell recommendation facing WTI crude. Feel free to check it out here. Thus far, the shorts from $55.25-50 have performed very well, posting more than a 200 tick gain. If you are still live in this trade, locking in profits ahead of the weekend break isn't a bad idea.