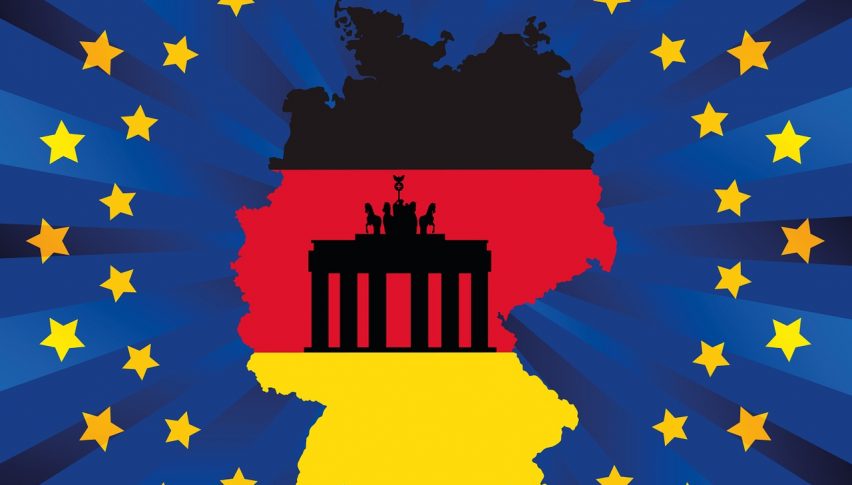 German Economists Confirm Economy is Heading Towards Recession After Ifo Business Climate
The economy of the Eurozone has been weakening considerably this year and the manufacturing sector has fallen into contraction. This sector is in difficulty across Europe, but German manufacturing is what has been affecting the Eurozone figures negatively.
This sector is in deep contraction in Germany and it is expected to get even worse as the business climate keeps deteriorating. The Ifo business climate indicator released this morning was expected to weaken further compared to last month, but it missed expectations and weakened beyond expectations.
Germany August Ifo business climate index 94.3 vs 95.1 expected
Previous 95.7, revised to 95.8
Expectations 91.3 vs 91.8 expected
Previous 92.2, revised to 92.1
Current assessment 97.3 vs 98.8 expected
Prior 99.4, revised to 99.6
The previous revisions are sort of mixed but the numbers are still weak and they are getting weaker. German economists sounded optimistic until recently, but in the last few months they have sounded increasingly worried and now Ifo economist Klaus Wohlrabe is expecting a recession. Here are some of his comments on the matter:
German industrial sector is in a recession, services is now following
There will be GDP stagnation at most in Q2
The last time industrial companies demonstrated such pessimism was back in 2009
Latest developments in trade war not yet reflected by the latest survey
He expects the services sector to fall into recession as well, which would be the official confirmation that the German economy is headed south. He's also saying that the recent developments of the trade war are not reflected in this survey yet, so things are expected to get worse.
The Euro is turning lower again now after last Friday's jump and such numbers should keep it bearish, so we will remain bearish on EUR/USD .
Yesterday the CPI numbers from European countries showed a slowdown, so today's headline Eurozone inflation numbers should be soft as well
1 day ago