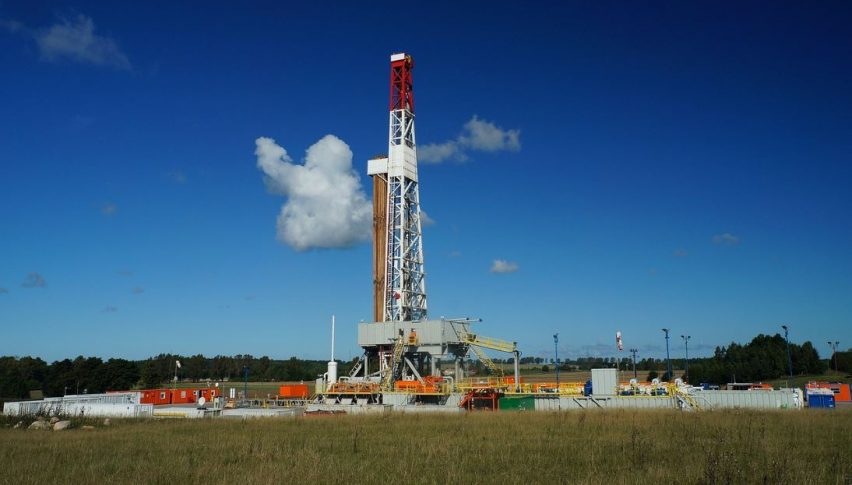 WTI Crude Oil Returns To $55.00
October WTI crude oil has rallied from early-session lows, back in the vicinity of $55.00. Bidders stepped in with conviction just under $53.00, driving prices north by more than $1.00 per barrel. Although this market remains inherently weak, the gains may prompt the first positive close in four sessions.
Last Friday brought heavy selling to WTI crude oil and a drop of more than 125 ticks. However, the bearish onslaught was momentarily stopped by release of the Baker-Hughes Rig Count. The weekly figure slumped to 654, showing a massive 16 rig decrease in U.S. land-based drilling operations. This measured the largest drop since April and a 10% year-over-year decrease. Subsequently, October WTI crude oil futures rallied $0.75 per barrel following the news, paring session losses.
Whipsaw Action In October WTI Crude Oil
Today's action in October WTI crude oil has been extensive, already posting a 230 tick daily range. Heavy volumes are the rule, with more than 415,000 October WTI contracts already changing hands.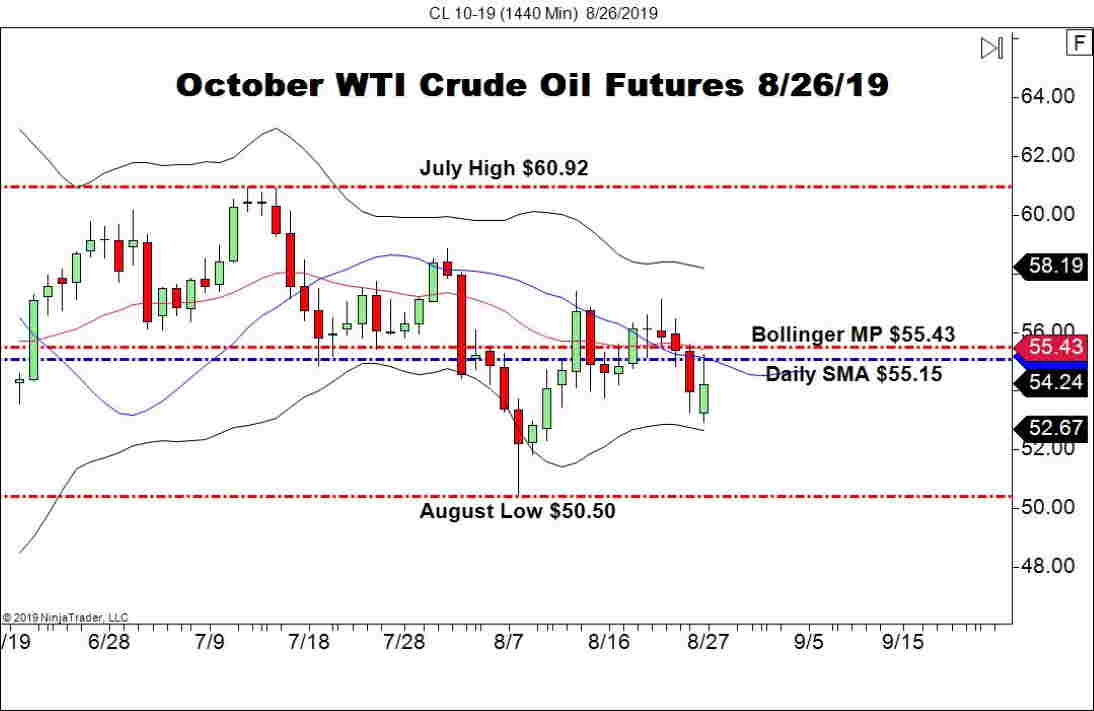 Earlier, the Daily SMA ($55.15) held up as resistance and sellers are in the midst of re-taking control of this market. At press time (11:00 AM EST), WTI crude continues to trade in a technical no man's land. 
Overview: Right now, WTI crude oil is all about big-round-numbers. For months, price has traded between $60.00 and $50.00, with $55.00 often acting as the point-of-control. Thus, the long-term technical roadmap is simple: bearish below $50.00 and bullish above $60.00. 
For the time being, I maintain the overall downside bias put forth in last week's short position trade recommendation. A return to $50.00 appears imminent, but may not come until after the Labor Day holiday. If you are holding shorts in concert with the recommendation, it may be time to rack profits if you haven't already.