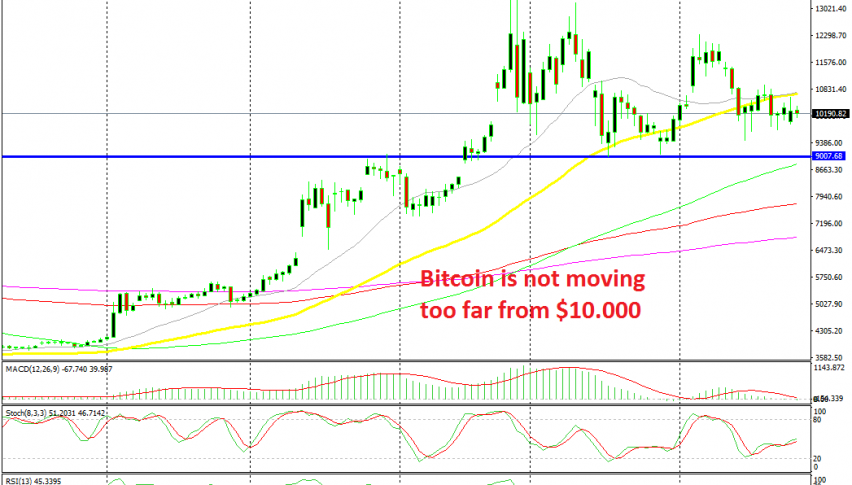 Bitcoin Traders Remain Uncertain as the Price Hangs Around $10,000
Major cryptocurrencies made a big move in Q2 of this year, with BITCOIN gaining more than $10,000 during the previous quarter, after consolidating in a tight range during Q1. Bitcoin reached $13,850 on my platform at the end of June but, it hasn't been able to make new highs in Q3 so far.
During this quarter, Bitcoin has traded sideways mostly. It formed a support zone above $9,000 which used to be resistance, so this is the bottom to go long from. Although, the highs have been getting lower which is not a good sign for the buyers.
But, the support at $9,000 is holding and the price is not moving too far from $10,000. This shows uncertainty among Bitcoin traders. They pushed pretty high in Q2, but now they seem to be making their mind up whether to push higher or let the price reverse and slip lower. If $9,000 goes, then the trend will likely change, otherwise we will see Bitcoin trade inside this range for a while longer.