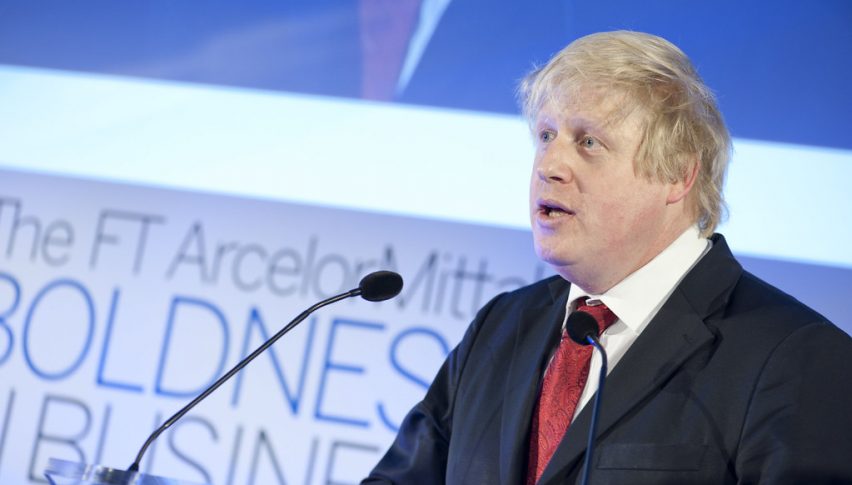 Forex Signals US Session Brief, August 28 – GBP Tumbles on Brexit Fight
Financial markets have been pretty quiet again today. We did see a short-lived tumble in Commodity Dollars after the disappointing figures from the construction work done in Australia during Q2 which posted a 3.8% decline, which was the fourth in the last four quarters. This means that the construction sector is in recession in Australia which paints a bleak picture for its economy. We had a live sell signal in AUD/USD which closed in profit overnight during that tumble.
The other currencies have been really quiet, although don't forget that we are in August and many big names in the industry are in holidays. This August has been a lot more volatile than in the previous years due to politics, such as the trade war, Brexit and the deteriorating global economy. So, expect these last few days of summer to be quiet, apart from occasions when fundamentals interfere, such as the Brexit comments today. UK PM Boris Johnson wants to go ahead with Brexit deal or no deal, but the opposition parties are trying to introduce legislation that would prevent a no deal scenario. Although, Johnson is trying to prorogue the British parliament and the Queen of England has approved it, so the opposition will have very limited time to stop Brexit.
The European Session
A New Government Forming in Italy? – Yesterday we heard that the Cinque Stelle and the Democratic Parties were in talks for a coalition government, but the DP didn't like the price minister Conte to remain in Power. Although today DP chief Zingaretti says he has accepted Conte to be prime minister. Now Zingaretti is to officially ask for party mandate to form a government.
EU Commenting on the Brexit Situation – The European Commission said this morning that it will engage with UK on any constructive Brexit proposals. But later BBC's Brussels correspondent, Adam Fleming, tweeted this morning, citing a senior EU source.

Senior EU source on prorogation: "Whatever happens, the EU was never going to change its position because no deal becomes 'more credible' or opponents of 'no deal' would get better organised."

Vote of No Confidence Coming Up For Johnson? – Tory lawmaker, Dominic Grieve made a few comments earlier today, saying that the parliament could now move quickly to a vote of no-confidence. Reported move by Johnson is an attempt to govern without parliament. No-confidence motion is now more likely. Johnson's move makes it more difficult to give confidence to the government
Eurozone M3 Money Supply – The M3 money supply has been in the range of 4.5% this year, although in the last few months it increased to 4.7% and 4.8%, but in June it declined again to 4.5%. It was expected to increase again to 4.7% in July, but today's report showed a jump to 5.2%.
The US Session
Positive Comments on China From US Officials – Pence chief of staff said a while ago that he is optimistic about China deal. Marc Short also commented on Fox Business saying that there have been calls between US and China. He can't say when China deal will happen but is optimistic about USMCA vote this fall in congress. Trump also tweeted on the matter:
Trump is Supporting Boris Johnson – We know Donald trump likes Boris Johnson, probably because of the similar hair, or because of deeper issues. He posted a tweed earlier:
Queen Approves Johnson's Request – Boris Johnson met with the Queen of England this morning in order to ask her to prorogue the parliament. The Queen approved proroguing the parliament and the notes say that the parliament will be prorogued no earlier than Monday, September 9 and will resume no later than Monday October 14.
Trades in Sight
Bullish AUD/USD
The main trend is bearish
The pullback higher is complete on the H1 chart
The 20 SMA provided resistance
Fundamentals are bearish
The trend is getting stronger as smaller MAs provide resistance
AUD/USD has been on a bearish trend for a long time. We have used this trend in our favour, selling pullbacks higher such as yesterday when we opened a sell signal which closed during the night after the disappointing construction report from Australia. So, fundamentals are getting worse for the Aussie and the retrace which followed the decline ended at the 20 SMA (grey), This is another sign that the trend is getting stronger. We didn't open a sell signal today but might do so later.
In Conclusion
It seems that Boris Johnson is going to have his way with Brexit, so the UK will be out of the EU with or without a deal. In Italy, two of the main parties are coming together to replace Matteo Salvini and the Legga Nord Party, but we will have elections soon there even if the new government fails, so expect volatility in the coming weeks after August ends.