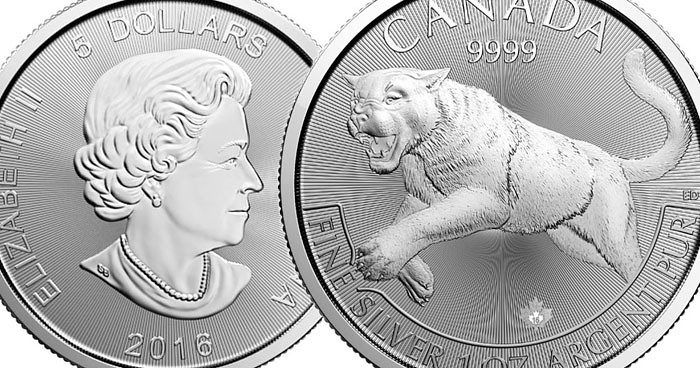 Forex Signals US Session Brief, August 30 – The CAD Rallies on Higher GDP Figures
Overnight, we saw yet another dive in commodity Dollars. They have ben making new lows almost everyday as the sentiment in financial markets has mostly been negative, although in the last two days the reason for this has been negative fundamentals from Australia and new Zealand. Today it was the negative building figures which sent these currencies lower, because during the European session the sentiment in the financial markets has been mostly positive.
Today we also had to see the inflation report form the Eurozone which was weak once again with headline and core inflation remaining at 1.0% and 0.9% respectively. As a result, the Euro continues to slip lower. Just before the US session started, the personal spending in the US for July came out better than expected and twice as the previous month, but personal income missed expectations which has turned the SUD bearish for now. The GDP report from Canada was also released at the same time and it surprisingly positive, with annualized GDP coming at 3.7% against 3.0% expected, which sent the CAD more than 50 pips higher.
The European Session
Retail Sales Turn Negative Again in July – Retail sales has been negative mostly this year in Germany, although in June they posted a big increase of 3.5%, which was revised lower to 3.0% today. Today's report which was for July was expected to show another decline of 1.3%, but the decline was bigger at -2.2%.
Eurozone Inflation and Unemployment Rate Remain unchanged – Inflation has been weakening in the Eurozone and last month headline CPI (consumer price index) declined to 1.1% from 1.2% in the previous month. That was revised lower again today to 1.0% and CPI for July remained unchanged at 1.0%. Core CPI was expected to tick higher to 1.0% from 0.9% in June, but it also remained unchanged at 0.9%, as did the unemployment rate at 7.5%.
ECB Accommodation Talk – Yestrday we hear ECB member Knot say that a stimulus package isn't necessary right now, but we all know it is and the ECB will restart another Quantitative Easing programme at some point soon, probably in the next meeting. Today, ECB governing council member, Olli Rehn said that it is important that ECB continues with rather accommodative policy and to maintain strong monetary stimulus. ECB's Nowotny also chipped in saying that buying equities for stimulus isn't an option. He would completely exclude it as it is inappropriate for Europe. The ECB can tweak the present instruments to a certain extent, but he doesn't expect ECB to have new measures.
UK PM Johnson Mocking the Opposition – UK prime minister, Boris Johnson commented on Brexit earlier saying that the Parliament will have a lot of time for further Brexit consideration. he is joking, there won't be much time left. I want to try and get an agreement. We have greatly strengthened our position with the EU and are in the last stages of negotiating with our EU "friends". If the EU thinks that Brexit can be stopped, the less likely they are to gives us a deal. The worst thing for democracy would be to cancel the referendum. If we stop the UK from leaving on 31 October, it will do lasting damage to people's trust in politics.
The US Session
US Personal Spending – The personal spending in the US has been positive this year and in the last three months we have seen three positive revisions higher. Today's report was expected to show another increase in spending to 0.5% for July, from 0.3% in June, but the actual number came at 0.5%.
US Personal Income – Personal income has also been positive in the US, increasing by 0.5% in April and May. In June the initial report showed a 0.4% last month, but that was revised to 0.5% as well today. Although, today's report was expected to show a cool off in personal income at 0.3%, but it came lower at 0.1%, which turned the USD bearish for about an hour.
Canadian GDP – The GDP figures have beat expectations in Canada this year apart from February when we saw a 0.2% decline. Today's report was expected to show a cool off to just 0.1% increase in the GDP for June, but it beat expectations coming at 0.2%. The GDP number for Q2 was expected at 3.0% but came at 3.7% which was the best quarter since Q2 of 2017.
Trades in Sight
The main trend is bearish
The pullback higher is complete on the H1 chart
The 50 SMA provided resistance
Fundamentals are bearish
All retraces have ended at MAs for NZD/USD
NZD/USD has been on a bearish trend for a long time. We have used this trend in our favour, selling pullbacks higher such as a while ago today when we opened a sell signal which looks good as this pair is reversing down from the 50 SMA (yellow) which provided resistance once again. We saw a retrace higher in the European session but the retrace has ended at the 50 SMA and now this pair is resuming the bearish trend again.
In Conclusion
The US Dollar turned bearish a while ago today after personal income and core PCE price index came softer than expected for June. But the jump in the Chicago PMI from 44.4 points to 50.4 points has reversed the situation for the Buck and now buyers are back in control as the USD pushes higher against most major currencies.