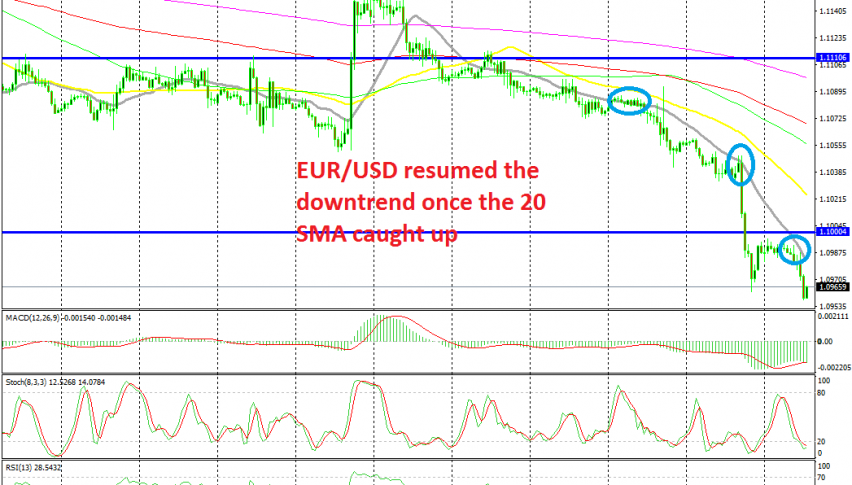 1.10 Turns Into Resistance Immediately for EUR/USD After Being Broken
EUR/USD has been on a downtrend for a long time. The retraces higher have been getting lower each time, which is a sign that sellers remain in full control and the support levels have been breaking one after another. So, it was a matter of time before the big round level at 1.10 was broken.
That happened last Friday as the Euro dived around 100 pips in the afternoon before markets closed. I suppose, forex traders unloaded their buy positions in this pair ahead of the weekend, not to get caught up in whatever might happen over the weekend.
Nothing actually happened during the weekend, but the big level was broken nonetheless and now it seems to have turned into resistance for this pair. The price retraced higher in the last few trading hours of last Friday, but it couldn't climb above 1.10.
This morning, EUR/USD traded sideways in a very tight range for some time, but it resumed the downtrend once the 20 SMA (grey) caught up with the price. Now the bearish trend has resumed again. We missed that chance to go short on this pair, but will try to open a sell signal if EUR/USD retraces to 1.10 again.