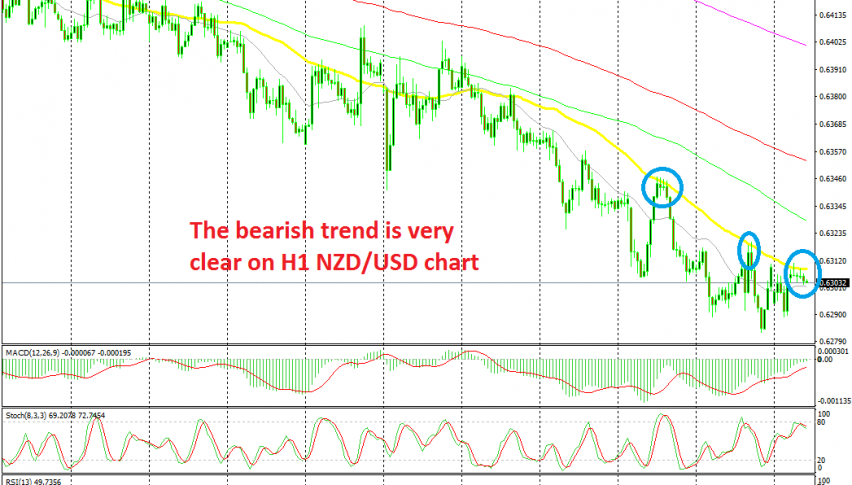 Short NZD/UD Again, Rinse and Repeat
We have been trading AUD/USD and NZD/USD often in the last several weeks. These two pairs have been sliding lower constantly since the middle of July and in the last few weeks we have increased our signals here since it became increasingly obvious that the commodity dollars are doomed until the trade war between the US and China ends.
The trade plan has been pretty simple – wait for the retraces higher to end and then sell the crap out of them. Picking the tops on pullbacks higher hasn't been that difficult either; you just wait for the price to reach one of the moving averages and then go short on them after getting a reversing signal up there.
Last Friday we opened a sell signal on NZD/USD when the price was at the 50 SMA (yellow). That signal closed in the afternoon that day as the price reversed down after the 50 SMA rejected it. Today, we see that the price has retraced to the 50 SMA once again on the H1 chart, so we decided to take this opportunity and go short again on NZD/USD. Now, all we have to do is wait for the pullback to end and the bearish trend to resume.