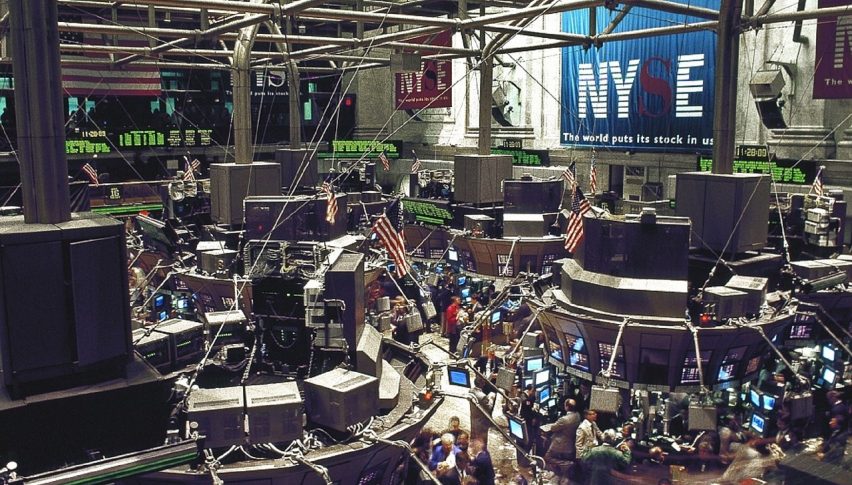 The SPX Could be in For a Wild September
Posted Monday, September 2, 2019 by
Rowan Crosby
• 2 min read
Interestingly, the month closed out on a relatively quiet note with the SPX finishing the session relatively unchanged.
However, the month ahead could be a wild one for stocks, with a number of key events bound to shake investor confidence.
Starting over the weekend, additional tariffs on both U.S. and Chinese goods are to go into effect, while we also see more info on the state of the Chinese manufacturing sector.
Meanwhile, on Friday, the US jobs data is scheduled for release. The expectation is for 159K new jobs to have been created which is basically the same as the prior month and a strong result given the headwinds in the global economy.
It is doubtful that a big increase in jobs would be enough from the FOMC halting their planned rate cuts.
Despite all the negative news, the SPX is actually trading strongly. While not quite at the highs at the moment, price remains just below a key resistance level at 2950. We have really been in a bit of a trading range for the past month, but we are starting to see the dips get bought up.
The fact that price is staring to coil below, suggests an upside breakout is on the cards. At the same time, the fact that price has been strong in the face of all the global worries, probably highlights just how robust stocks actually are.
There is every chance that we do see a move higher above that resistance level but whether or not there is the underlying confidence to rally any further is another question.
I feel that given yields on bonds continue to fall to record low levels, stocks actually become more appealing. Particularly the yield plays that can generate 5% returns or thereabouts.
So while it seems that risk is on the nose at the moment, there really aren't that many options for investors.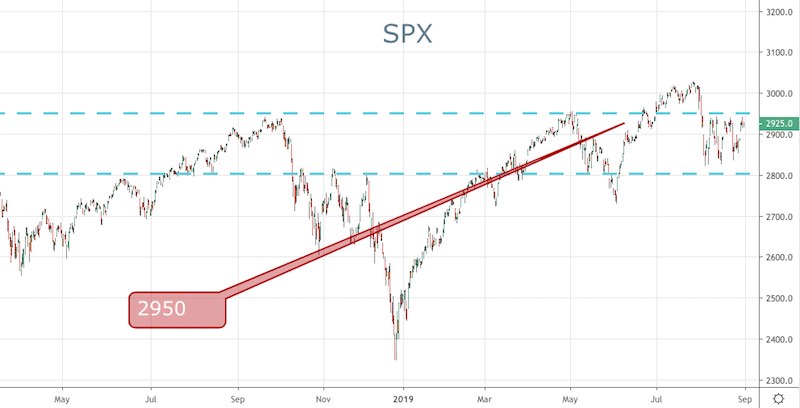 Stock markets are looking very bearish today, with bank shares leading the way down as the fears resurface again
1 month ago
Safe havens such as Gold and the JPY have been taking advantage of the financial troubles with the ban king system and lower FED rate odds
3 months ago