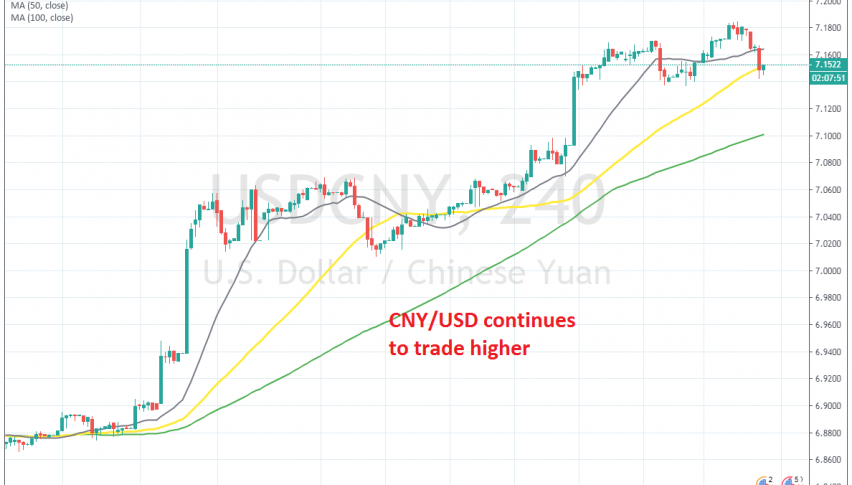 USD/CNY Continues to Trend Higher As China Vows to Keep Easing the Monetary Policy
Posted Wednesday, September 4, 2019 by
Skerdian Meta
• 1 min read
USD/CNY used to trade in a range between 6 and 7, with 7 being a long term resistance level. But, that level was finally broken at the beginning of August after Donald Trump announced an increase in tariffs on Chinese products by an additional 5%.
The trend has been bullish since then and this pair continues to make new highs. The Chinese officials made a few comments a while ago which will likely keep the CNY down and this pair moving higher.
China will implement broad RRR cut and targeted RRR cut in due time
China to maintain prudent monetary policy
Will fine tune policy in a preemptive way and at the appropriate time
Will keep consumer prices stable overall
So, more rate cuts to come from the Chinese authorities. There goes another reason for Donald Trump to take a shot at the FED. All major central banks have turned dovish and have eased the monetary policy, apart from the Bank of Canda. The Bank of England is in a wait-and-see mode for Brexit.
China promised not to play with the Yuan in this trade war, but it seems that they have given up and are using anything they can now.