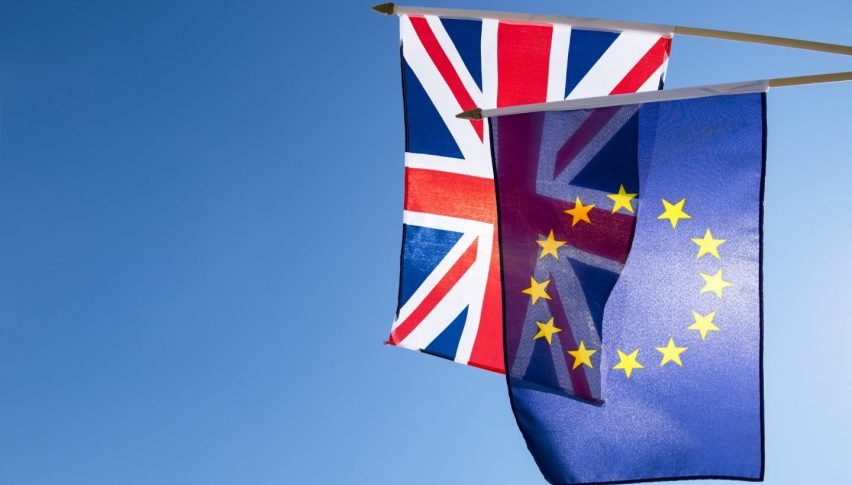 Pound Could Strengthen Against Euro if UK Leaves EU With a Deal: Reuters Poll
Posted Thursday, September 5, 2019 by
Arslan Butt
• 1 min read
A recent Reuters poll indicates that the Pould could gain up to 6% against the Euro if Britain succeeds in leaving the EU with a deal in place. After recent political developments that have reduced the likelihood of a no-deal Brexit, markets are once again hopeful that a Brexit deal can be worked out before Britain's exit from the Union.
On Tuesday, the Pound declined to a three-year low over reports that PM Boris Johnson could call for snap elections as soon as mid-October before the Brexit deadline. However, it has recovered since then with lawmakers voting to prevent not only Johnson's plans for a no-deal exit but also snap elections.
Economists polled revealed that EUR/GBP could rally up to trade between 0.85 and 0.88 if the UK and the EU arrive at a deal. There are also expectations that the Pound could strengthen after Britain's exit on October 31.
Economists also forecast that the Euro could strengthen and reach parity with the Pound in the event of a no-deal Brexit. According to the poll's median forecast, EUR/GBP could trade between 0.95 and 1 in case of a hard Brexit.