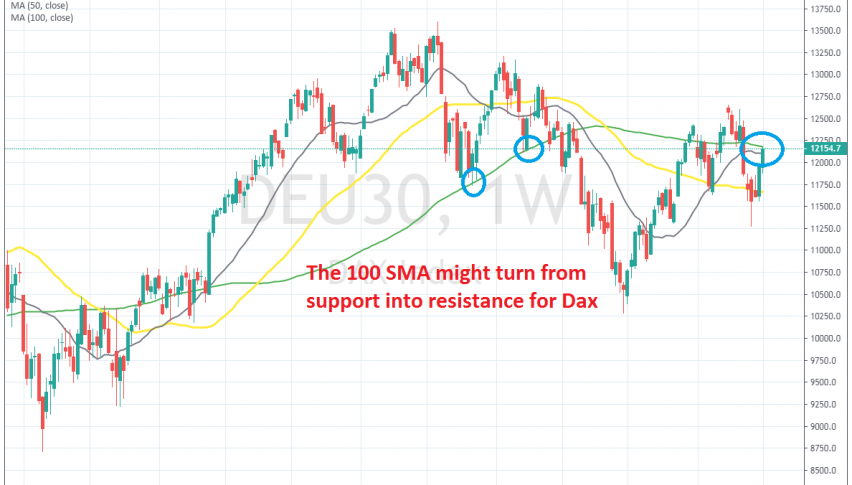 Dax Now Facing the 100 SMA as Resistance as Stock Markets Continue the Bullish Reversal
Stock markets turned bearish at the beginning of July and had a tough time until the middle of August. The sentiment turned negative in financial markets as the trade war between US and China escalated and, as a result, risk assets such as stock markets turned bearish.
Although, the decline stopped by the middle of August and in the last two weeks stock markets have turned bullish again. The price climbed above the 50 SMA (yellow) on the weekly chart in the main German index DAX, which was the first positive sign since it didn't turn into resistance.
The price has been quite bullish in the last two weeks as we mentioned, with the sentiment improving considerably, especially this week as hopes of for a solution to the trade war increase. But now, Dax faces the 100 SMA (green).
This moving average has provided support before, which means that it might turn into resistance. If this moving average breaks, then stock markets will officially be in a bullish trend and the bullish momentum is likely to continue. Although, today is the last day of the week and we might see some profit taking, so the break might come next week.