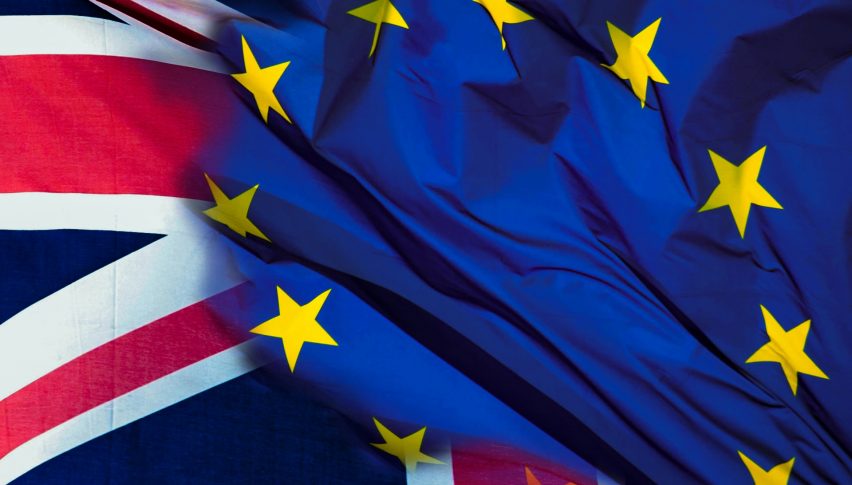 Forex Signals US Session Brief, Sep 9 – GBP Makes A Bullish Move in Quiet Markets
Last week, the sentiment turned positive in financial markets as China and the US softened their tones and pointed to a meeting in October. These relaxed some nerves and risk assets such as commodity Dollars and stock markets climbed higher. Safe havens turned bearish and are continuing to be sort of bearish today, with USD/JPY grinding higher, although traders still remain cautious, because one negative comments would send risk assets diving and safe havens surging. Although, the sentiment continues to be positive today and commodity Dollars are still climbing higher in a pretty quiet market.
The GBP has been the main mover today, climbing around 150 pips from the bottom to the top after the UK manufacturing and GDP reports for July came in surprisingly good. They both posted a 0.3% growth for July which calms down recession fears in the UK. Certain sectors have fallen in contraction and in Q2 the GDP contracted, which have led many economists to predict a recession in the UK, but today's figures relaxed some of the nerves and the GBP jumped higher.
The European Session
UK July GDP – The GDP report was released this morning and it showed that the economy expanded by 0.3% in July in Britain, beating expectations of 0.1%. GDP 3m/3m came in flat at 0.0% vs -0.1% expected. The services output were the big contributor in the GDP reading for July. Services returned to growth, showing a 0.3% rise for July which is the biggest monthly jump since November 2018. However, the surveying firm ONS notes that the underlying picture still shows weakening growth throughout the year for the most part.
UK Manufacturing PMI – Manufacturing production also beat expectations of -0.3%, increasing by 0.3% instead in July. Manufacturing production came at -0.6% YoY against -1.2% expected, up from -1.4% previously. Industrial production MoM also came in higher at 0.1% against -0.3% expected. Industrial production YoY now stands at -0.9% against -1.1% expected, down from -0.6% previously. Construction output also beat anticipations at 0.5% MoM against 0.2% expected up from -0.7% previously. Construction output YoY came at 0.3% against 0.1% expected, up from -0.2% previously.
Eurozone Sentix Investor Confidence – The investor confidence has been weakening in the Eurozone. It turned negative several months back and it has kept worsening since then. last month we saw a major deterioration as this indicator fell to -13.7 points, althougbh it was expected to improve a bit to -13.0 points this month. It did improve more than expected, with Sentix indicator coming at -11.1 points, but it still remains deep in negative territory.
Crude Oil Comments – The OPEC secretary general Barkindo commented this morning on Oil, saying that the OPEC+ joint ministerial monitoring committee (JMMC) may discuss new targets later this week. Although, Iraq's oil minister says that it is too early to talk about deeper production cuts. Oman also chipped in, saying that the change in Saudi oil minister won't change OPEC+ policy. It is too early to decide on production cuts for next year.
Ireland's PM Speaks on Brexit – The Irish prime minister, Leo Varadkar commented on Brexit in Dublin. He said that they have not received workable alternatives to the backstop yet. We will not replace legal guarantee with a promise. Backstop is a critical component of the withdrawal agreement. He is open to realistic, legally-binding alternatives and confident that we can find some common ground today. If there is a good reason for Brexit extension, we would consider it. Most EU countries would not want a Brexit extension. Would prefer to have this resolved in October, but if there is a good reason to request for one, we would consider it
UK PM Speaks on Brexit – TheUK prime minister, Boris Johnson was also speaking in Dublin after the meeting with Vadarkar. He said that the UK will bring forward other ideas to address the complexity of the Irish border. There is a way through that will satisfy Ireland, A deal can be done by 18 October, let's do it together. "I want to get a deal".
The US Session
Germany to Increase Fiscal Spending? – A German budget adjustment is possible if the outlook worsens, according to a ministry official. This comments came with a report from Reuters of mulling the creation of a 'shadow budget' to increase public investments beyond the restrictions around national debt rules.
Mnuchin Says There Might Be Tax Cuts – Steve Mnuchin said a while go that the Trump admin will consider tax cuts next year. he expects Japan trade deal to be finished very soon. No reason to believe Powell's job isn't safe. Talks with France continue, we're prepared to sign a China deal if it's good for the US. We have not seen impact from trade war on US economy and the President is perfectly fine with continuing tariffs absent a new deal.
The UK Can't Leave Without A Deal After All – The opposition and the Tory rebels have ben tring to prevent Boris Johnson from leaving the EU without a Brexit deal. They voted for a bill last week and sent it to the Queen. The Queen gave royal assent to bill that blocks no-deal Brexit, so now it has become a law.
Trades in Sight
The main trend is still bullish on H1 chart
The pullback lower is complete
The 50 SMA is pushing the price higher
The 50 SMA is pushing USD/JPY higher
USD/JPY turned bullish by the middle of last week and it kept climbing higher as the sentiment improved in financial markets. The pressure remains to the upside on smaller time-frame charts such as the hourly. we went long on this pair last week as the p[rice retraced lower to the 50 SMA (yellow) which has been providing support and pushing this pair higher since last Friday. A while ago we saw a pop in this pair which triggered the take profit on our signal.
In Conclusion
So, it's official now that the UK can't leave the EU without a Brexit deal. the Queen passed the bill which makes it a law. Now things get even more complicated. Today Johnson will dismiss the parliament, which means that there's no much time left for further debates. Now it's either a deal struck by Johnson in the meantime until October 31, or another extension of Article 50.
Core PCE inflation ticked higher to 4.7% this month, which should keep the FED hawkish and the USD bullish
2 days ago