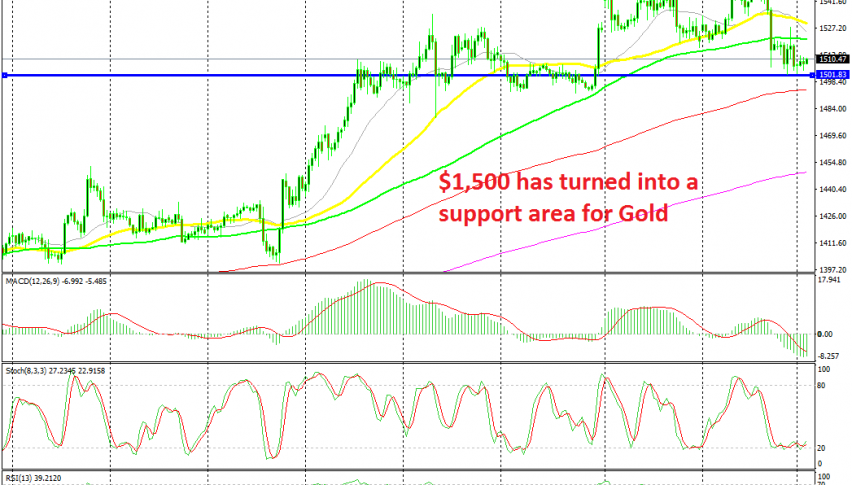 Long on Gold as it Finds Support at $1,500
GOLD has been pretty bullish this year; it has climbed around $200 from the bottom so far, as the market sentiment kept deteriorating. At the beginning of August we saw another strong bullish move after Donald Trump announced additional tariffs on China.
The price broke above $1,500, reaching the highest levels since 2013. During this time, moving averages have done a good job in providing support on pullbacks, pushing the price higher. On the H4 time-frame, the 50 SMA (yellow) and the 100 SMA (green) have provided support on pullbacks.
These moving averages were broken last week and it seems like the 100 SMA has turned into resistance now. But the sellers haven't been able to push below $1,500. They have tried several times, but this big round level has held its ground, and is now acting as support for Gold.
The price also formed a pin candlestick above there, which is a bullish reversing signal after the pullback lower, and the stochastic indicator is oversold, so we decided to go long on Gold. Now, we will wait for Gold traders to get active again, hopefully the buyers, since sellers seem to have given up at the $1,500 level.