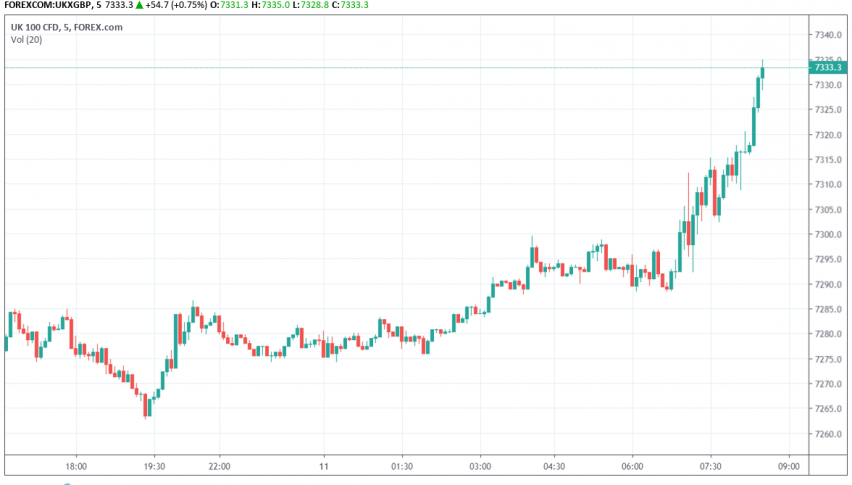 European Stock Markets Climbing Higher on Positive News on US-China Trade War
Posted Wednesday, September 11, 2019 by
Arslan Butt
• 1 min read
The mood in the markets is turning optimistic over recent positive news regarding the trade war between US and China. This has helped stock markets turn bullish, with UK's FTSE edging higher during early trading. At the time of writing, FTSE is trading at a little above 7333.
Earlier today, China announced an exemption of additional tariffs for 16 different products imported from the US. This has helped relieve some of the pressures of the trade war on financial markets for now.
European stock markets are especially bullish over increased expectations of stimulus packages being announced by the ECB at its meeting on Thursday. In addition, markets are anticipating Germany to also announce new stimulus measures to revive its economy.
A recent survey by the Bank of America (BofA) indicates that COVID-19 is no longer the biggest risk among professional investors for the
2 months ago