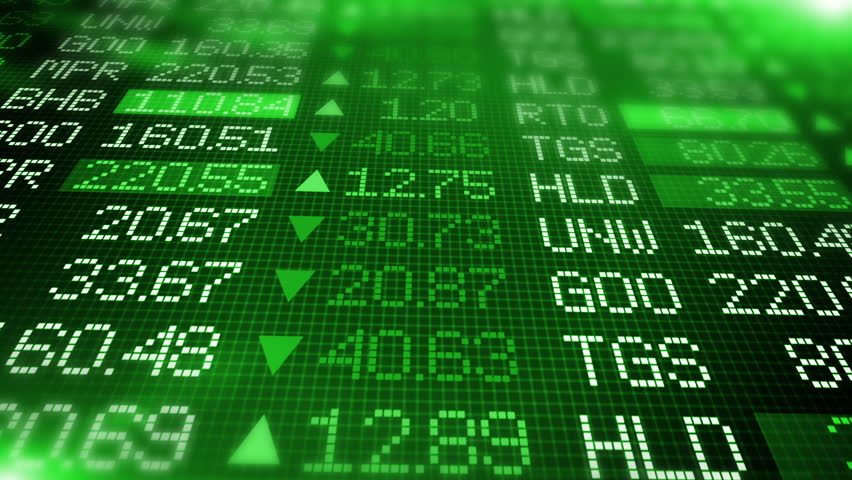 Markets Edge Higher On Mixed CPI Data
Posted Thursday, September 12, 2019 by
Shain Vernier
• 2 min read
For the seventh day in a row, the U.S. indices are positioned to close the session in the green. The first half-hour of trade has been positive on Wall Street, with the DJIA DOW (+2), S&P 500 SPX (+5), and NASDAQ (+27) ticking higher. The primary driver of today's modest optimism has been a mixed batch of U.S. CPI numbers released in the pre-market hours. The report showed that lagging inflation persists and further FED rate cuts are extremely probable.
U.S. CPI, Core CPI Come In Mixed
Ahead of the U.S. session, the Consumer Price Index figures for August were released to the public. Here is a quick look at the data:
Event                                    Actual     Projected  Previous
CPI(MoM, August)                0.1%           0.1%             0.3%
CPI(YoY, August)                  1.7%            1.8%            1.8%
Core CPI(MoM, August)       0.3%          0.2%            0.3%
Core CPI(YoY, August)         2.4%           2.3%           2.2%
The big story of this group of numbers is the drop in the Consumer Price Index and gains in Core CPI. Ultimately, the FED will see the uptick in Core CPI as a victory for the new dovish policy. The downturn in CPI will be attributed to lagging energy prices. 
So, is the FED done cutting rates? If their number one concern is lagging inflation, then no. While these figures suggest that July's rate cut is working, inflation is likely still too low for the FED. Subsequently, rates are coming down next week and may be headed south for some time to come.
NASDAQ Approaches All-Time Highs
In comparison to the DJIA and S&P 500, the NASDAQ has had a much more challenging week. However, prices are back on the bull and within striking distance of all-time highs.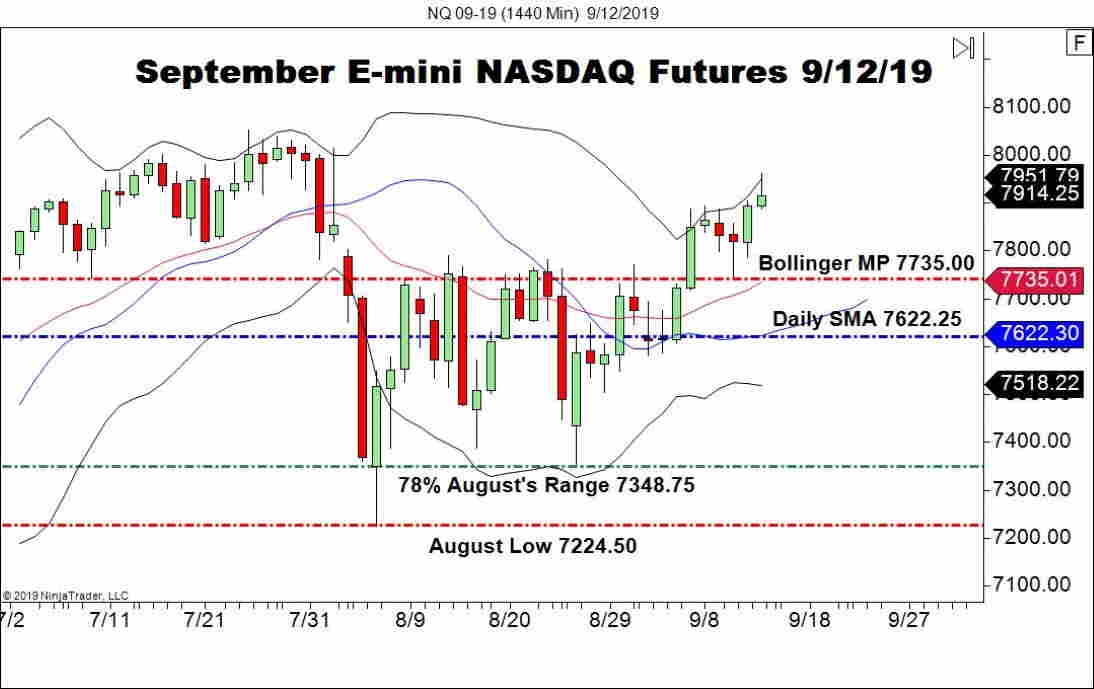 Overview: Today is rollover day for the E-mini lineup of equities futures products offered by the CME. If you are trading the E-mini S&P 500, DOW, or NASDAQ, be aware that traded volumes are likely to become diluted as the session wears on.