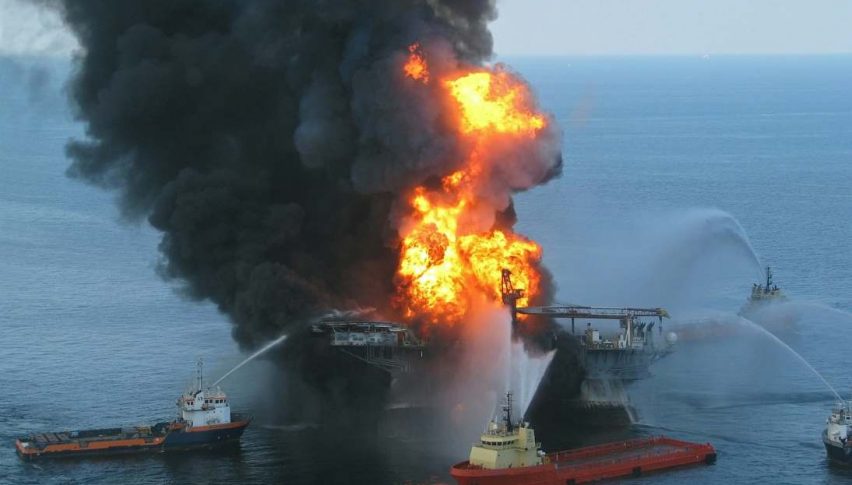 WTI On A Freight-Train South
Posted Thursday, September 12, 2019 by
Shain Vernier
• 1 min read
October WTI crude oil has continued its descent today, falling beneath the key psyche level of $55.00. Traders have gone short in mass, citing global demand projection cuts as being the primary reason. In addition, concerns over a forthcoming economic slowdown are taking hold, especially in the Eurozone. Earlier, the ECB cut rates and ominous reports out of Germany suggested that recession is near.
No doubt, the talking points of economic slowdown and recession are dominating the energy markets. At this point, it appears WTI may be settling into conventional fall trade. 
$55.00 Back In Play For October WTI Crude
In a Live Market Update from yesterday, I issued a long trade recommendation for October WTI crude oil futures from downside support. The play produced a fast 25 tick profit before being swept out to the bear. Since then, we have seen WTI plunge to $54.00 before rallying almost $1.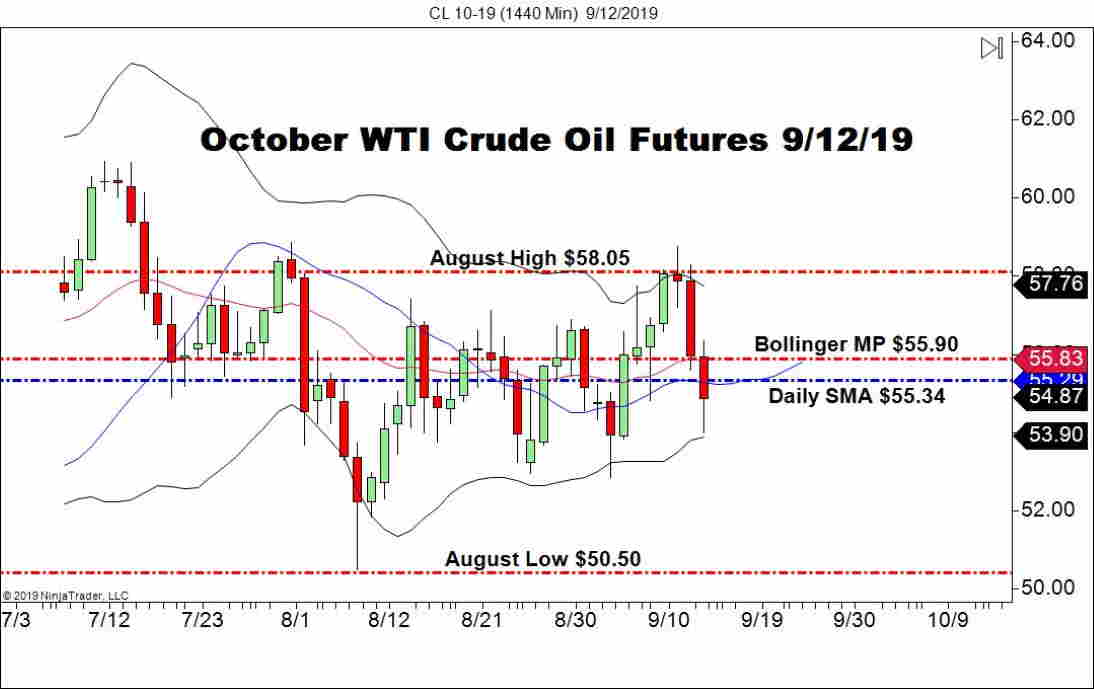 Here are two levels to watch for the late session:
Resistance(1): Daily SMA, $55.34

Support(1):  Lower Bollinger Band, $53.90
Bottom Line: WTI has been weak all year long and it may be getting ready to revisit $50.00. If we see a bump in inventories and more FED uncertainty next week, $50.00 may come sooner rather than later.
However, if today's rally from $54.00 continues, a late-day short scalp may set up. Until the closing bell, I will have sells queued up from $55.29. With an initial stop at $55.41, this trade produces a quick 8 ticks on a rejection of the Daily SMA.