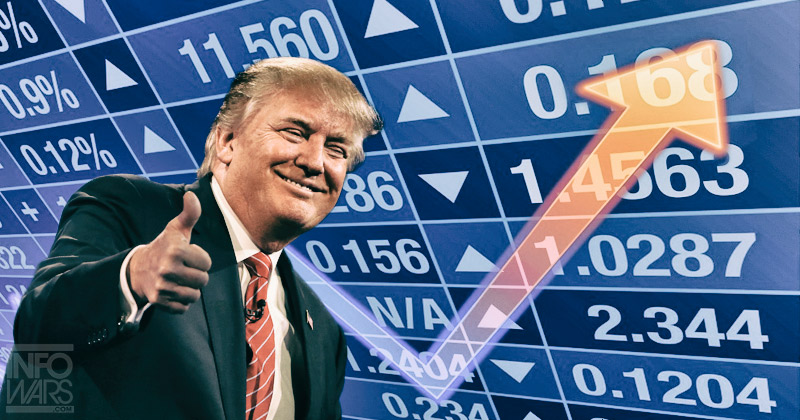 U.S. Indices Looking To Finish Week Strong
The second week in September has been a good one for the U.S. indices. All three leading benchmarks are within striking distance of all-time highs amid receding trade war angst. Today's open was slightly positive, with the DJIA DOW (+58) and S&P 500 SPX (+2) trading to the green. The NASDAQ (-6) lagged in negative territory.
For a Friday, the U.S. session economic calendar is full. Newswires came alive during the premarket hours, with the release of U.S. Retail Sales stats. Here is a quick look at the data:
Event                                                                Actual    Projected   Previous
Retail Sales (August)                                       0.4%            0.2%            0.8%
Retail Sales except Autos (August)               0.0%             0.1%            1.0%
From these figures, it appears as though car-buying season is in full swing. Without the sale of motor vehicles, the aggregate gains were muted. So, while consumption remains strong, the auto industry drove August's uptick in Retail Sales. At best, today's Retail Sales number is a bit misleading.
Aside from the NASDAQ, the U.S. indices are enjoying the early action, ticking higher on the bell.
U.S. Indices Pushing All-Time Highs
Today is the final day for the September E-mini S&P 500 futures contract. Volumes have already rolled to December, with most traders targeting the new front-month issue. However, at least for reference, it is always a good idea to take a look back before turning the page.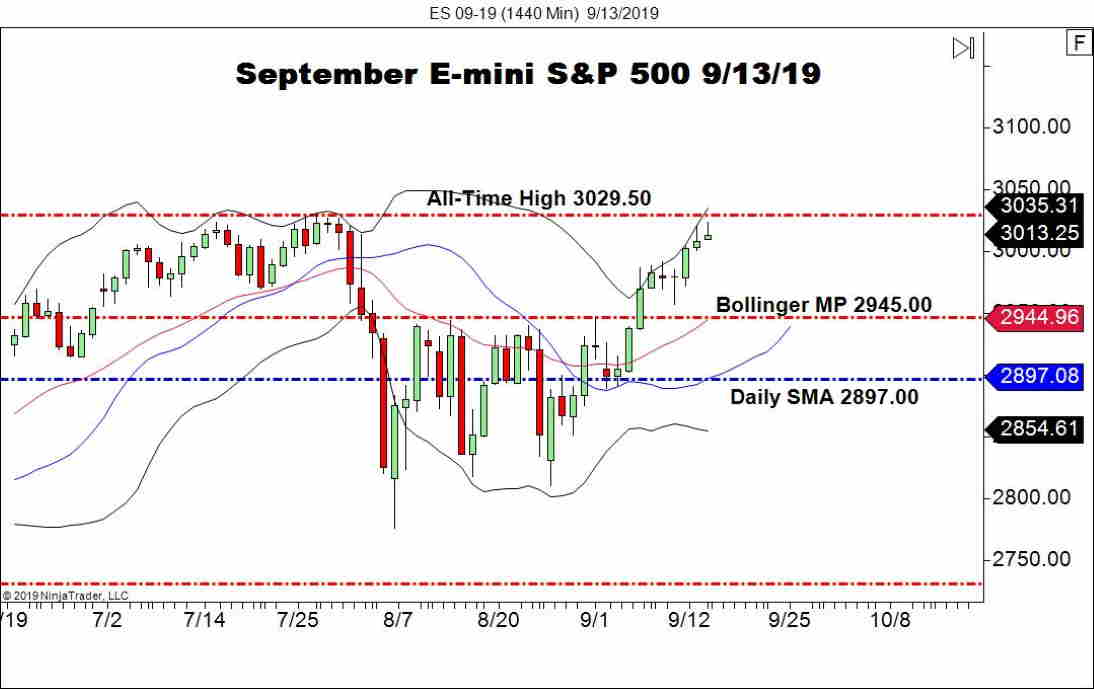 Overview: After a challenging early-August, the S&P 500 is back to its bullish ways. All year long equities players have stepped up and bought dips in the S&P 500. The mid-summer retracement to 2775.00 was just another case of this strategy paying off.
If you are trading the U.S. indices today, there are two things to remember. First, the UM Sentiment Index is due out at 10:00 AM EST. This event has the potential to shake up the indices. Second, next week is FED week. Institutional players often limit risk ahead of FED engagements. If this is the case, we may be in for an active and bearish close for U.S. stocks going into the weekend.
Stock markets are looking very bearish today, with bank shares leading the way down as the fears resurface again
1 month ago